2020 AUSTRALIAN INTERNATIONAL ACCORDION CHAMPIONSHIPS AND FESTIVAL
22 AND 23 August
Stay up-to-date with news and events by following us on Facebook
Saturday 22th of August:
Australian International Accordion Championships
Venue:
Cabra-Vale Diggers Club
1 Bartley Street, Canley Vale
Sydney , NSW 2156 Australia. Phone (02) 97273600
Door Entry Prices:
Saturday Competition (whole day) Pass: $5
Sunday 23th of August
Gala Concert
3pm
Venue: Cabra-Vale Diggers Club
1 Bartley Street, Canley Vale
Sydney, NSW 2166 Australia. Phone (02) 97273600
Accommodation Information
Two closest hotels are:
Ramada Hotel Cabramatta and Holiday Inn Warwick Farm
Refreshments
Coffee shops and Restaurants are available in the Club
Great Food, Great Music!
MODERN TRIO SPECIAL GUESTS AT OUR 2019 GALA CONCERT
We are proud to announce that for the first time in Australia, the "Modern Trio Band" from Poland will be performing at the 2019 Australian International Accordion Championships and Festival.
Featuring:
Marzena Bernatowicz - conductor, recitation, singing
Elwira Śliwkiewicz-Cisak - accordion
Jakub Niedoborek - guitar
The Modern Trio Band will be performing the world premiere of a composition specially written for them by Volodymir Runchak titled "I had see the Lord ..."
Their program will include the Bulgarian Suite by W. Siemionowa, Czardasz by L. Pihlajamaa, J. Rabinski Il vento sferza per fisarmonica e chitarra (1986) and many others.
GUEST ARTISTS SYDNEY BALALAIKA ORCHESTRA
Led by Musical Director, Victor Serghie, the Sydney Balalaika Orchestra performs authentic, beautiful and exciting arrangements of Russian folk music on traditional instruments.
This 25-member Russian folk orchestra of musicians and a vocalist have performed for over 30 years in Australia and overseas. The Orchestra has toured extensively in China, New Zealand, and have been invited 5 times to Russia, touring Moscow, St Petersburg, Siberia and Russia's Far East.
From achingly tender folk songs to dizzying tempos of instrumental "tour de force", a performance by the Sydney Balalaika Orchestra will sweep you away.
2019 AATA Masterclasses
For the 2019 AATA Festival, we are thrilled to announce two international masterclasses by some of the world's most respected accordion teachers. Wang Hongyu from China, and head of the Harbin Accordion Festival is one of that country's leading accordion professors, and his festival attracts top competitors and concert artists from all corners of the globe.
Also presenting will be Slovenian accordionist Primoz Parovel. Primoz recently completed a recording of Scarlatti sonatas, released by Sony Music and is regarded as one of the foremost experts on classical accordion. As a teacher, his students have won numerous international events including our AATA International Championship.
MASTERCLASS WITH WANG HONGYU
One of China's leading accordion professors, his masterclass at our 2019 AATA festival is a unique opportunity to learn from a world class expert. Whether you are a player, teacher or simply an accordion enthusiast, this masterclass promises to expand your musical knowledge and provides an opportunity to develop your skills and technique.
SONY MUSIC RECORDING ARTIST PRIMOZ PAROVEL
We are thrilled to welcome Primoz back to Australia as a guest, adjudicator and presenter. Don't miss the opportunity to learn from one of todays leading accordion teachers and recording artists.
Accordions Alfresco Ensemble,2017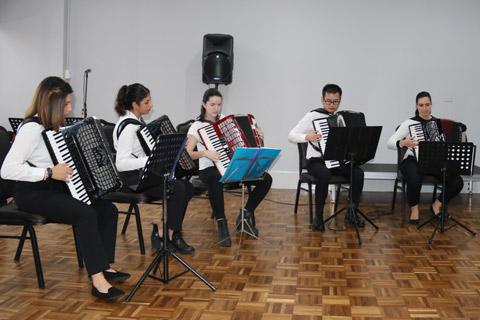 Niu Zeyuan (China),2017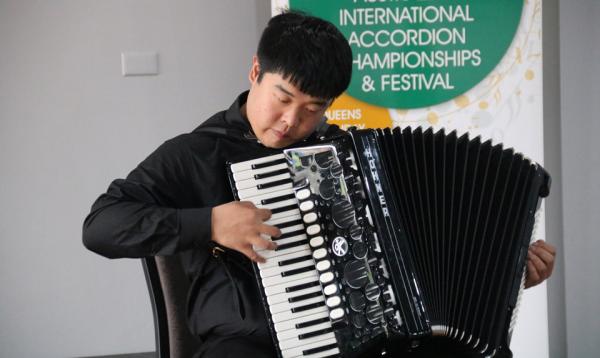 Fan Yang (China),2017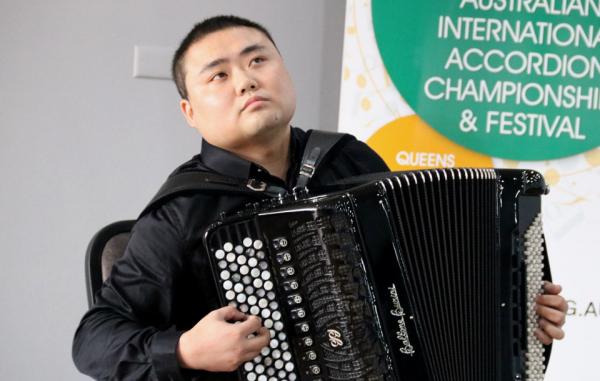 Zelda and Lucy, 2017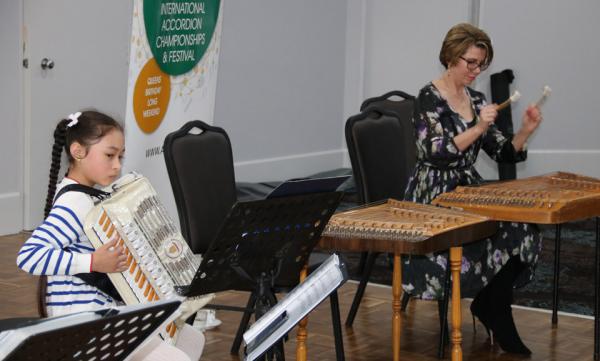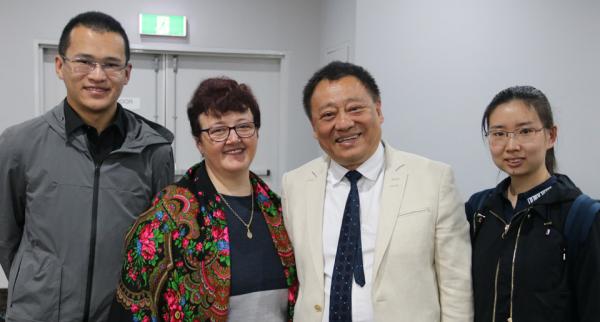 Shen Rongjia (China), 2017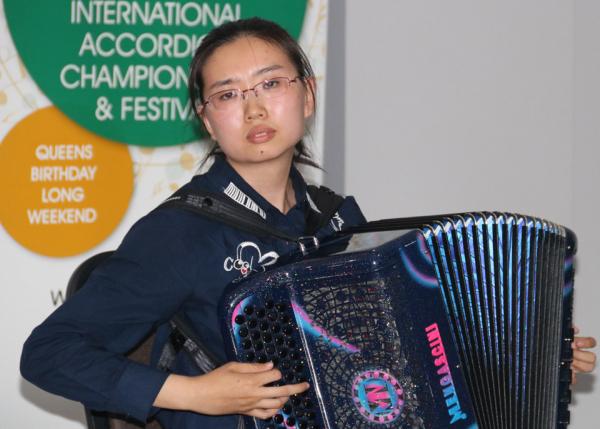 Deng Ruxi (China), 2017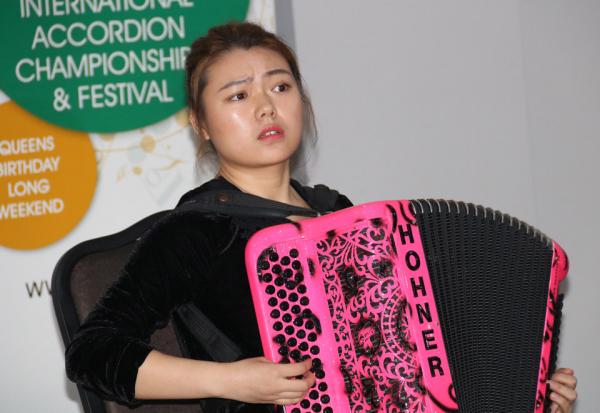 Shen Rongjia, Yang Chen, Niu Zeyuan, Li Mengyang (China),2017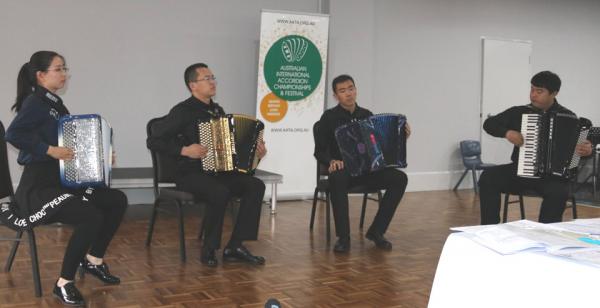 Zheng Lei, Ai He Zhu, Fan Yang, Shen Hui.2017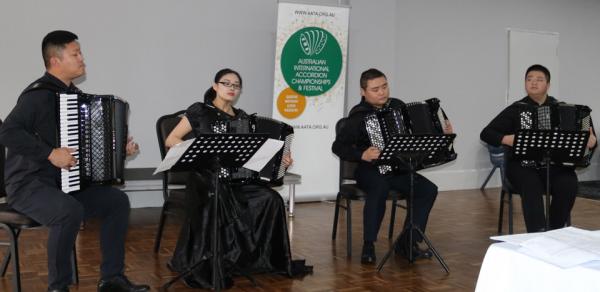 2017
AATA President Tatjana Marx present AATA Certificates of Appreciation for Jury to Zhang Xinhua (left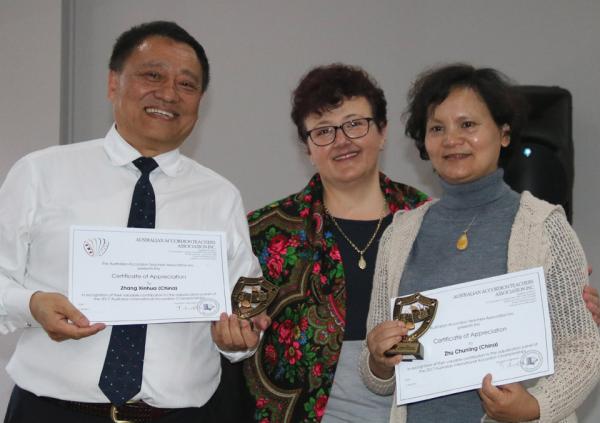 Group picture of many of the competitors and jury,2017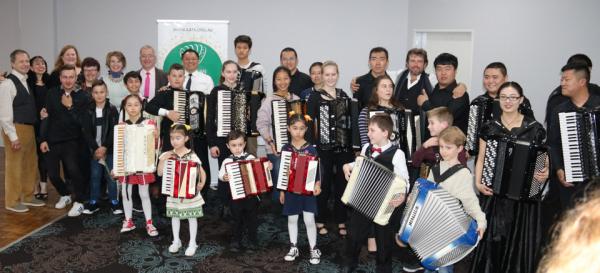 Fan Yang (China),2017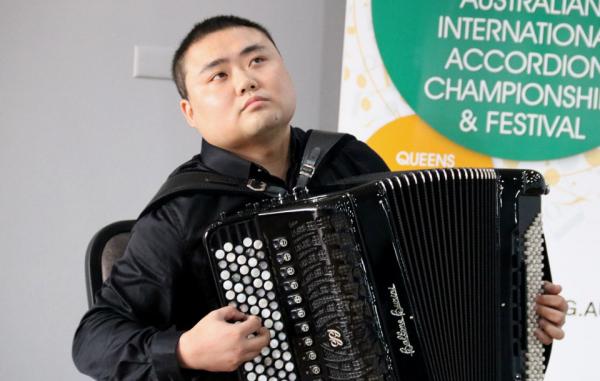 Emma Smith, 2017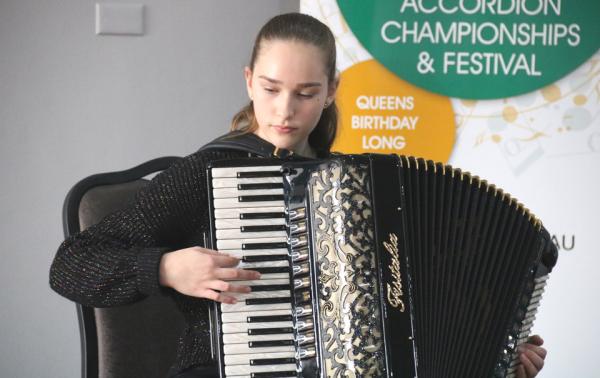 Jury members (left to right): Spodris Kacans (Latvia), Tatjana Marx, Ben Pattinson,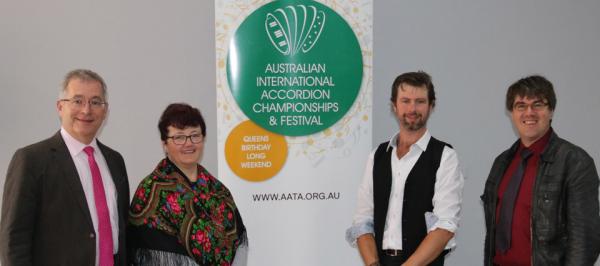 Mitar Tomasevic, 2017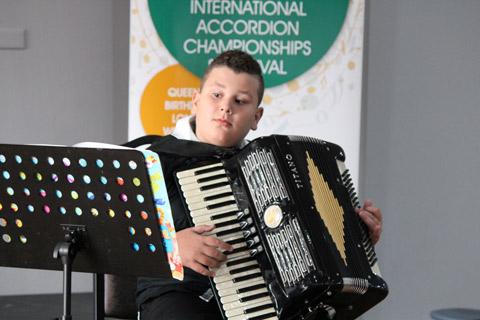 Timofey Prahkiy,2017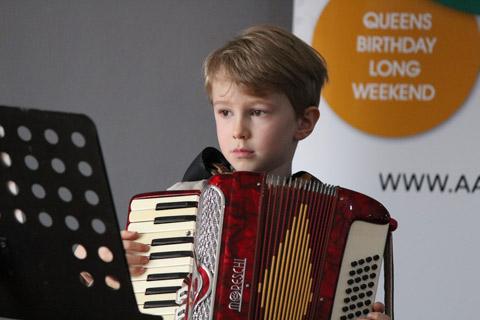 Oscar O'Byrne, 2017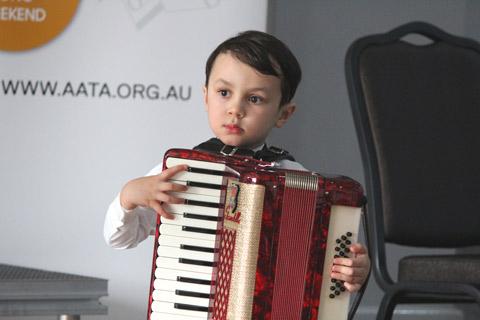 Shen Rongjia (China),2017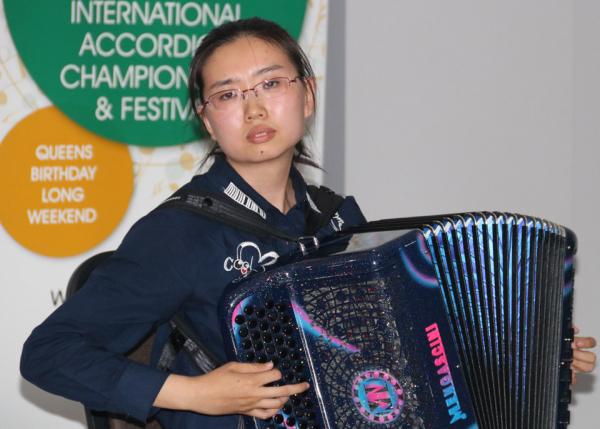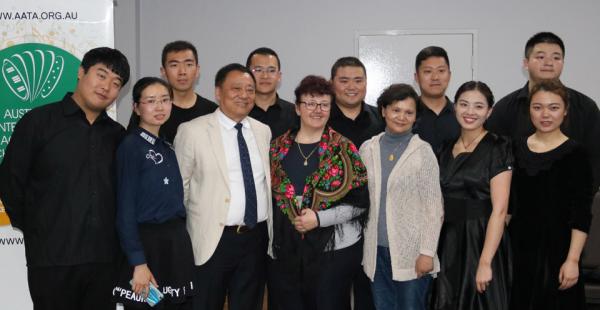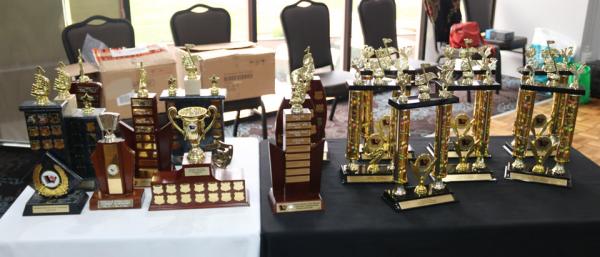 Mitar and Teodora,2017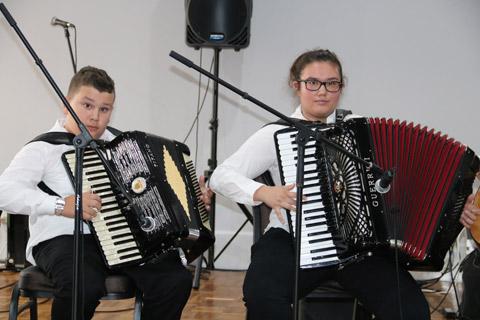 Zelda and Lucy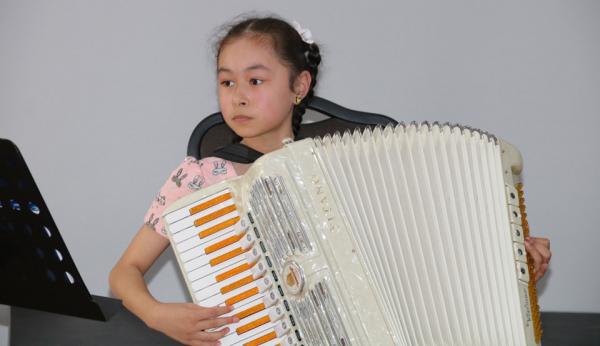 Zelda, Valda and Hilda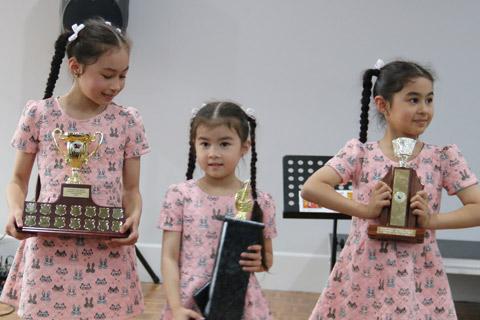 Genadiy Savkov,2017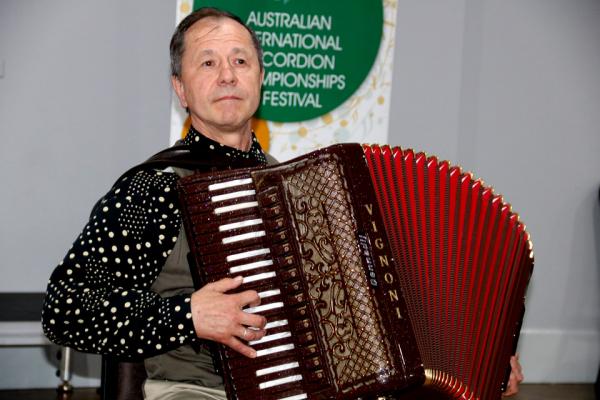 Valda and Oscar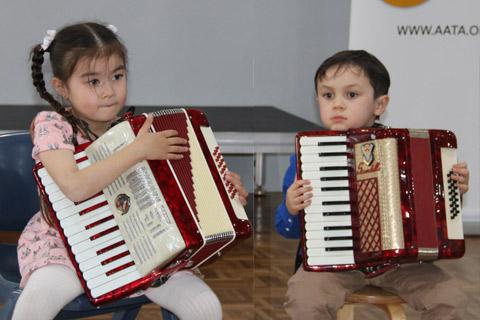 Marina Jin, 2017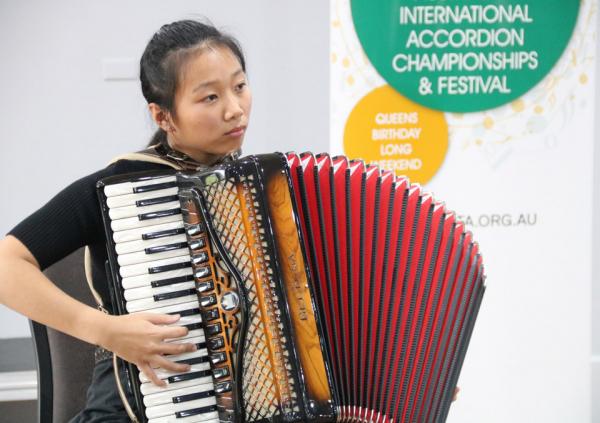 Bojan, Mihailo Jankovic and Denis Dordevic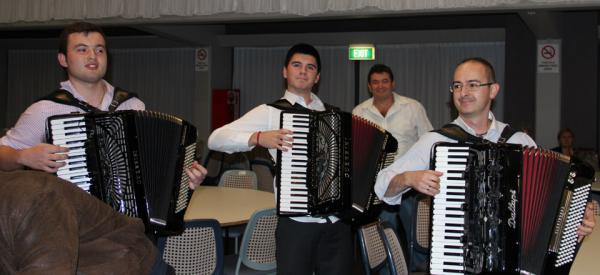 Zhang Xin Yun (China)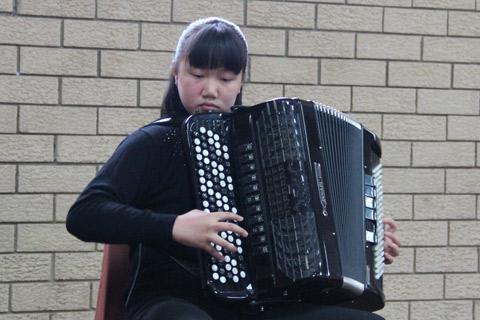 Xu Da Wei (China) and Tania Lukic-Marx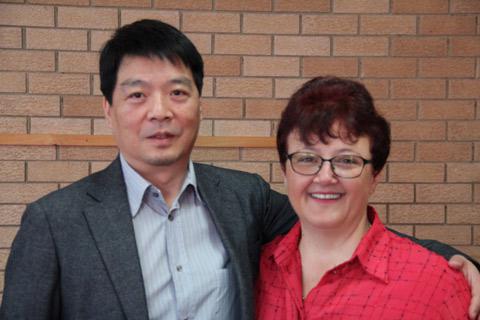 Xi Wang (China)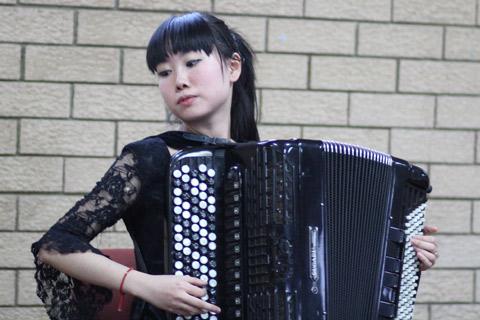 Tania Lukic-Marx, Joyce Ly and Jessica Jin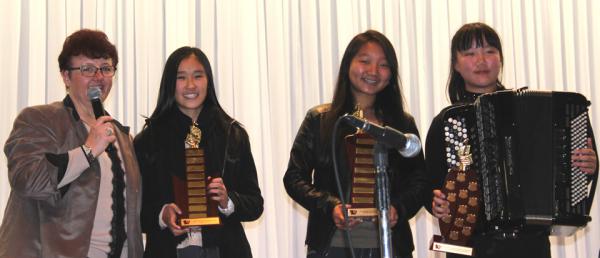 Qiuxian Li,Chenghan Liao,Xi Wang and Jingjing Fan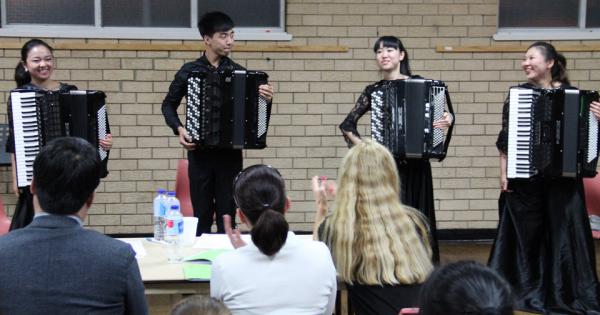 Mladen Vukmir (Serbia)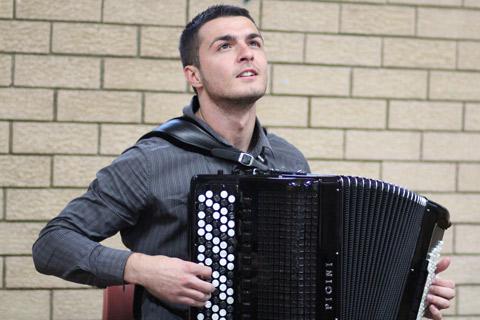 Mladen Vukmir (Serbia)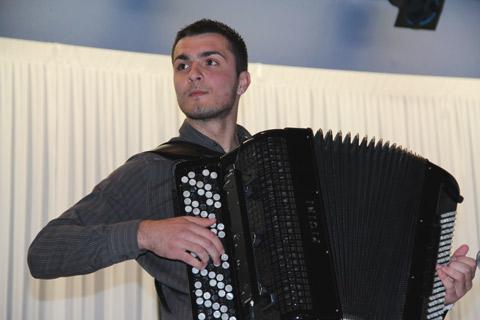 Mihailo Jankovic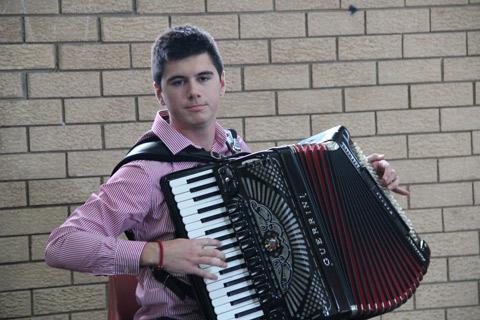 Melissa and Richard She and Tania Lukic-Marx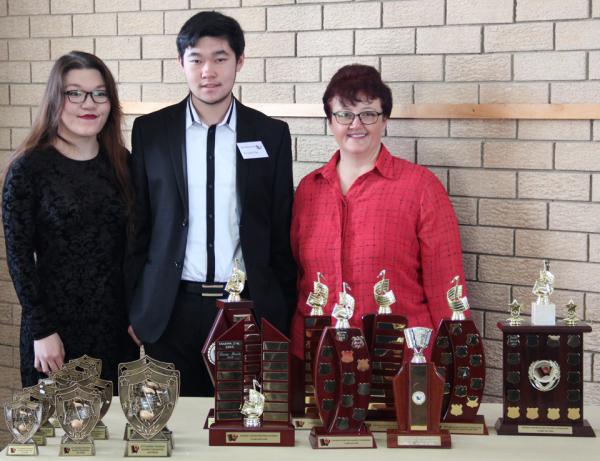 Jiacheng Xue (China)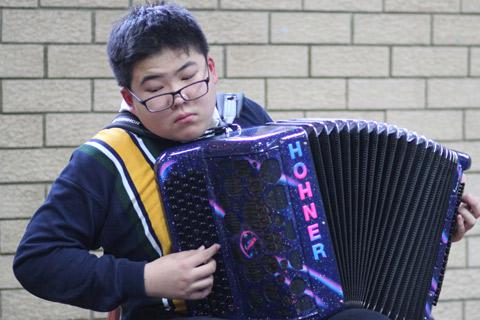 Jiacheng Xue (China) and his parents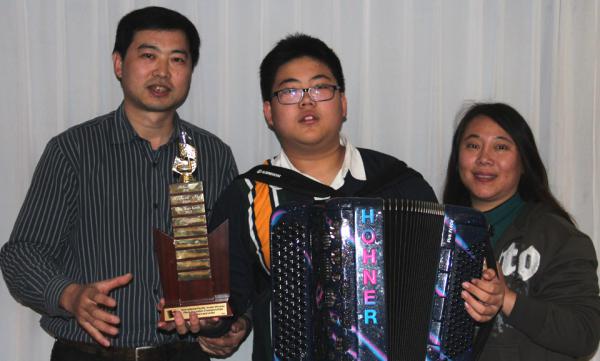 Heather Masefield (New Zealand), Milica Krga, Cath


Chenghan Liao (China)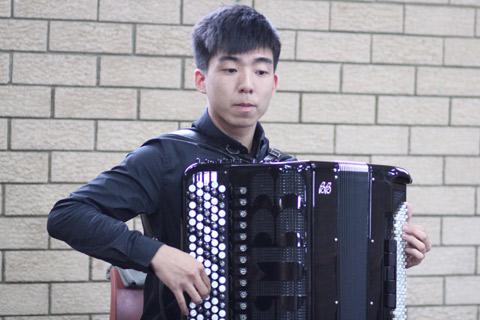 Edin Kocic, Emma Smith and Nick van Dijk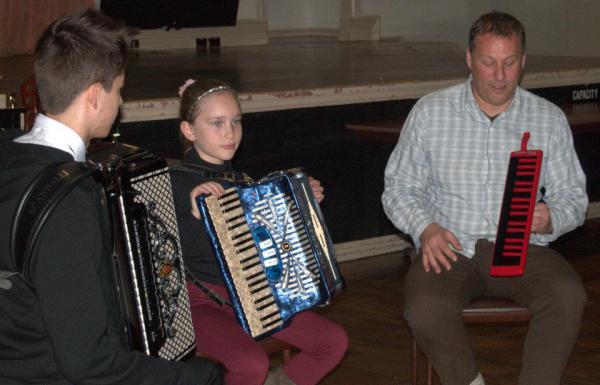 William Zheng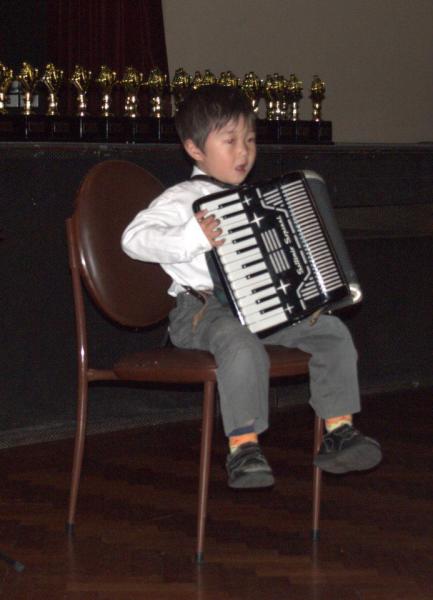 Richard She, Edin Kocic and Tania Lukic Marx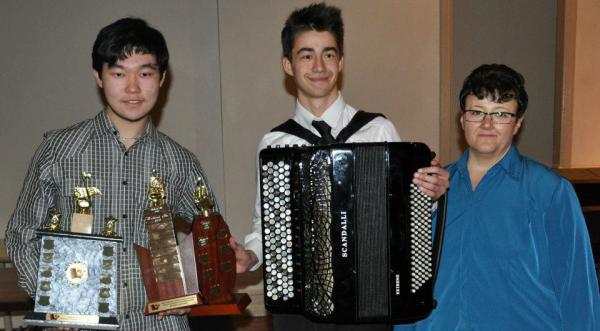 Edin Kocic,Dusko Lavrnja,Nick Shcherbakov,Richard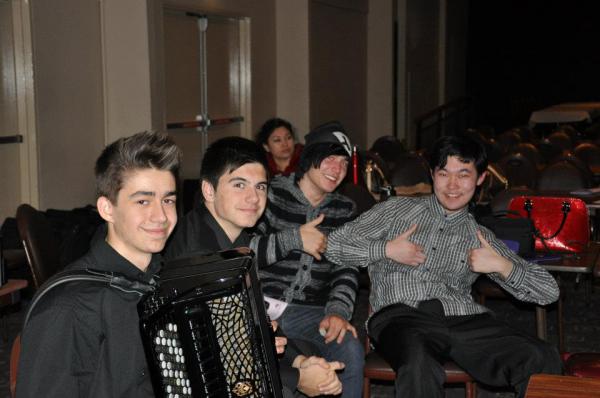 Lina Chegodaev and Mylie Thwaites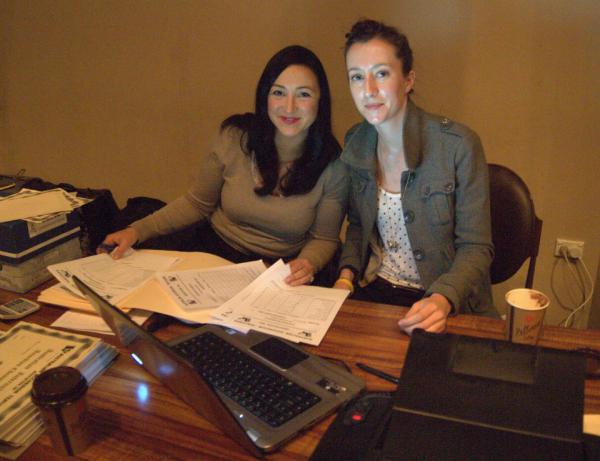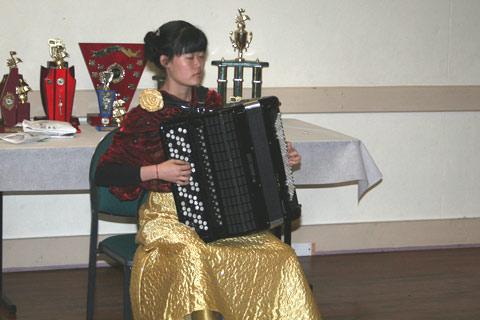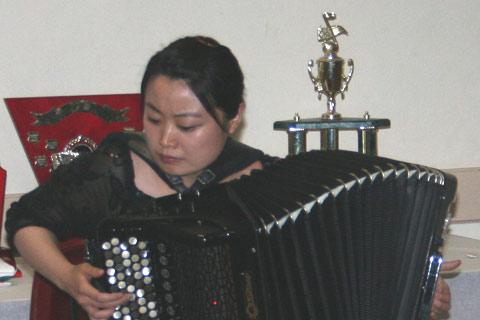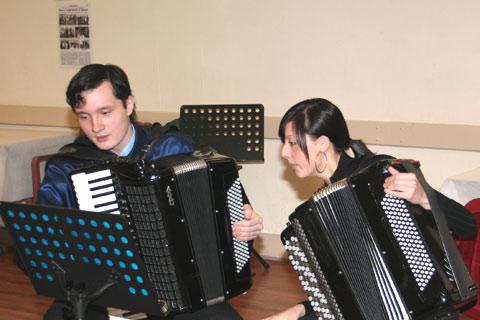 V. Pligovka, D. Kupriaynik, G. Masefield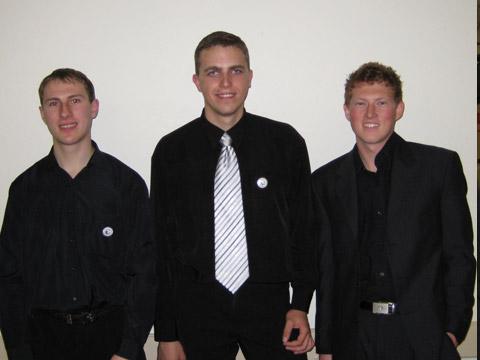 V. Pligovka (Belarus)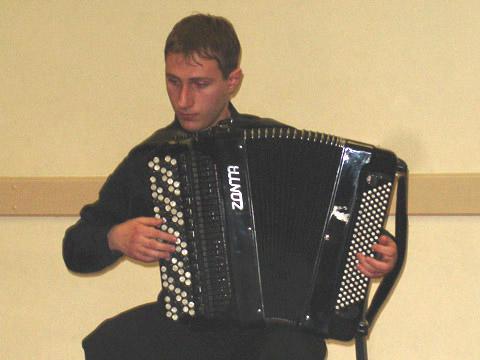 Lina Chegodaev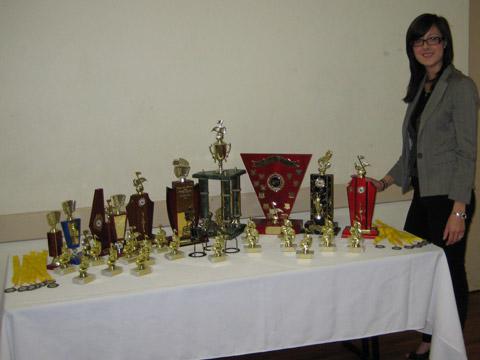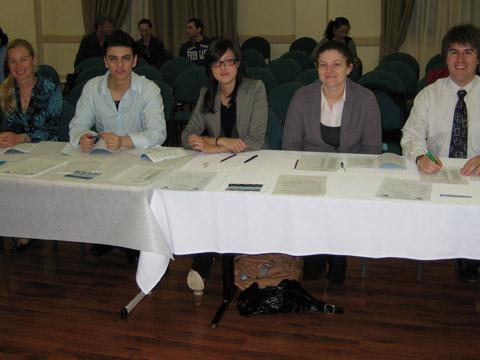 Tania Lukic Marx and Vladimir Pligovka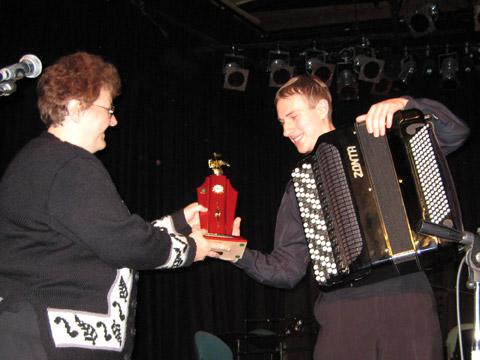 Atila, Lina, Tania and Milica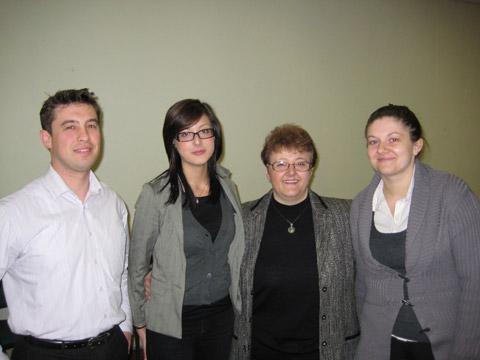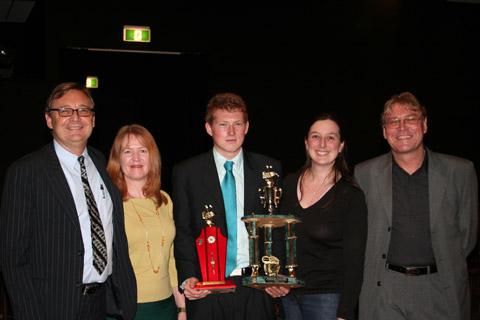 Marko Matic, M. Krajna, Timon Kao
Croatian Competitors with their teacher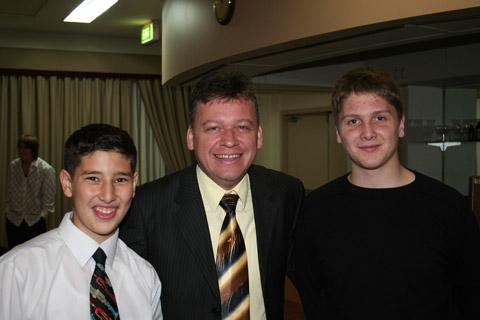 John Macdonald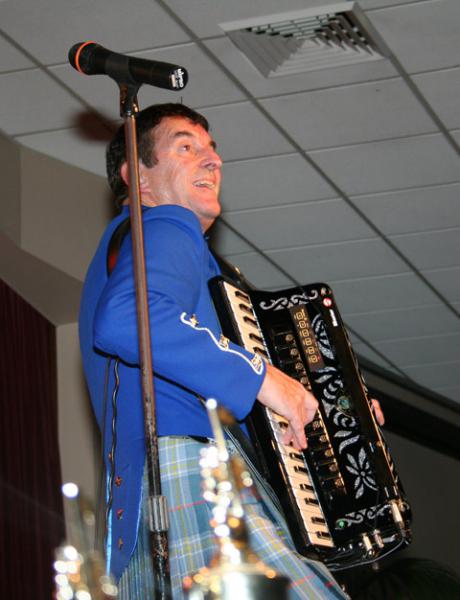 Lionel Reekie and Tania Lukic Marx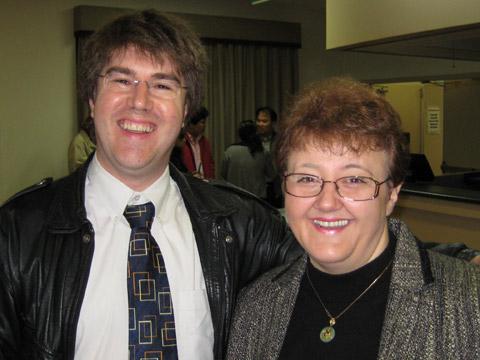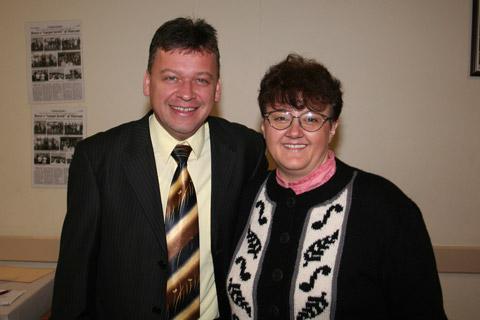 Vladimir Anikin and M. Krajna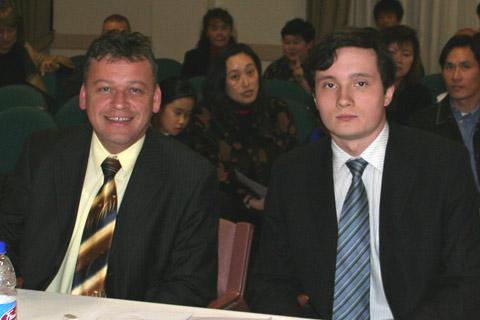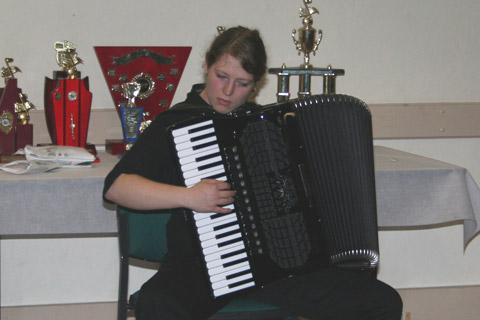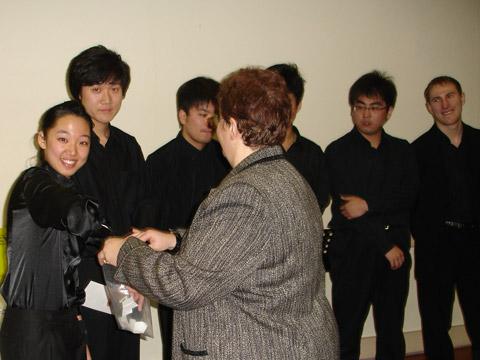 ASA Orchestra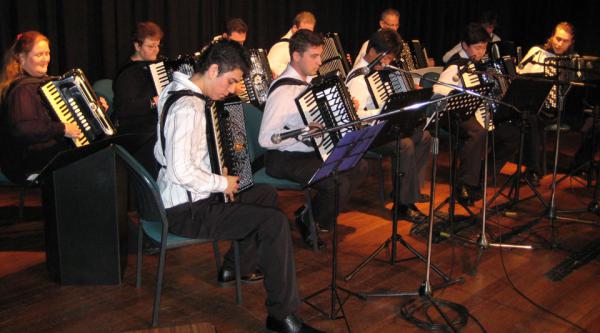 Enzo Topano and Harley Jones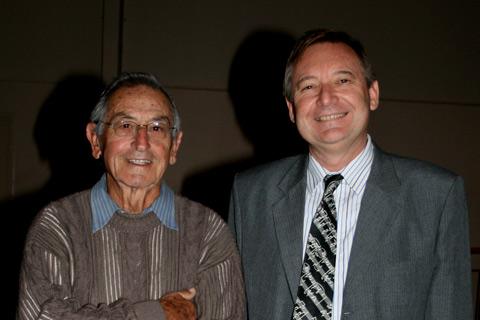 The Sydney Balalaika Orchestra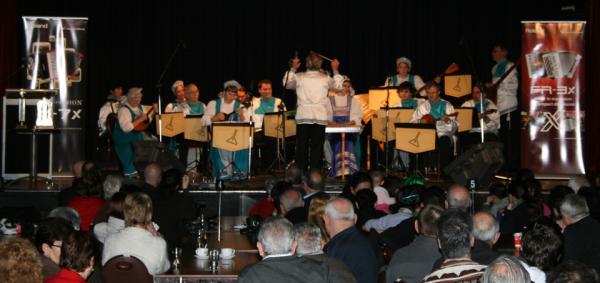 Wang Hongyu and Piao Zhen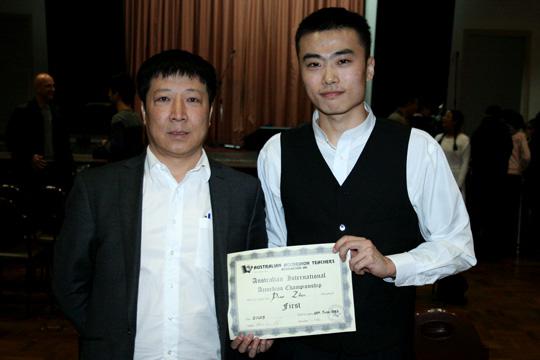 Piao Zhen, Jia Ru, Campbell Thwaites, Zhu Zheng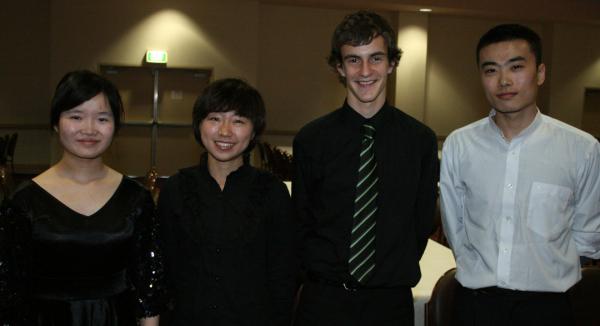 Prof. Jingbai Zhu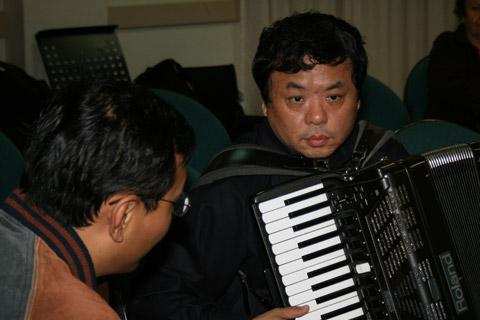 Dmitry Zhdanov and Aleksey Peresidliy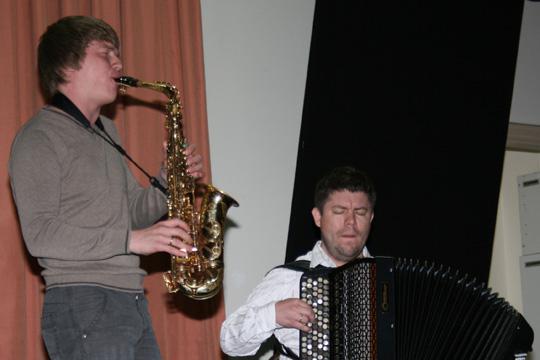 Campbell Thwaites and Ivan Liashenko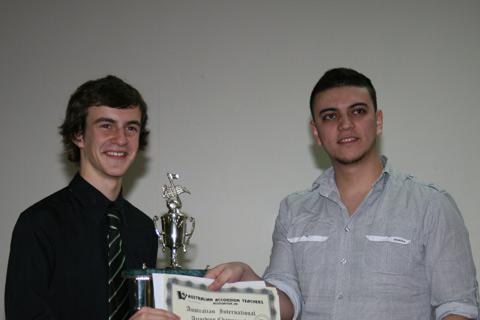 Cathy Day, Nemanja Drazic and Milica Krga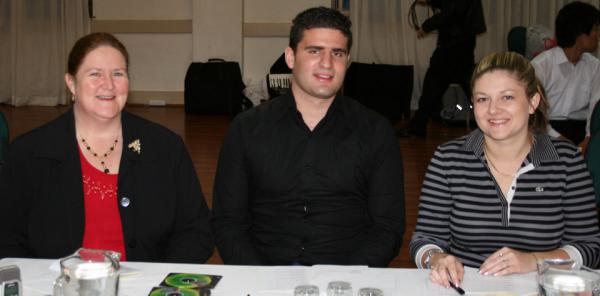 Ivan Liashenko, Li Li and Tania Lukic Marx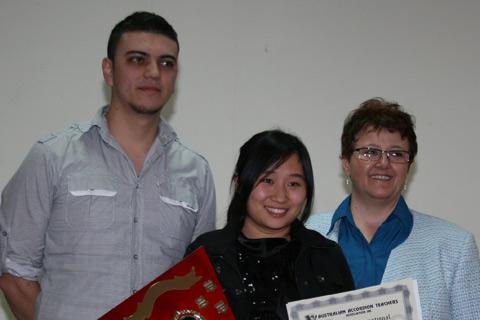 Zeljko Bedic and Bin Lu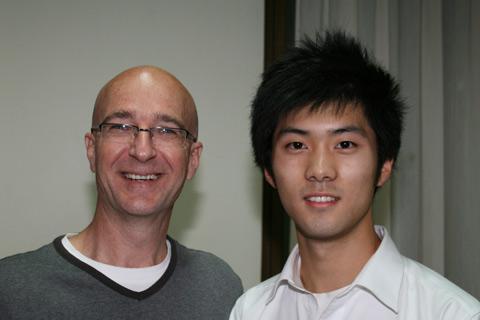 Milica Vijatovic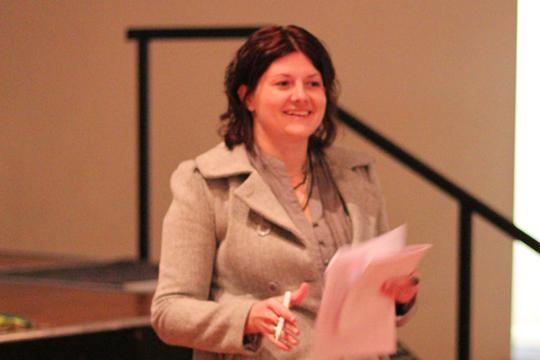 Xu Da Wei, Wang Hong Yu
Adjudicators from China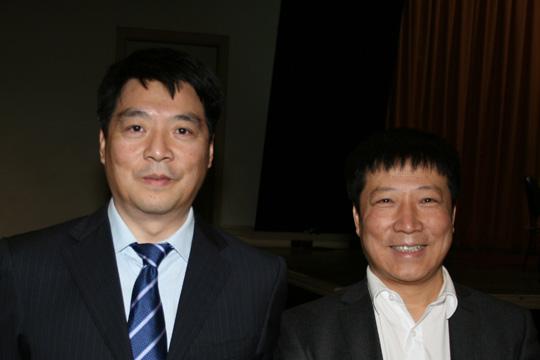 Wang Hong Yu, Harley Jones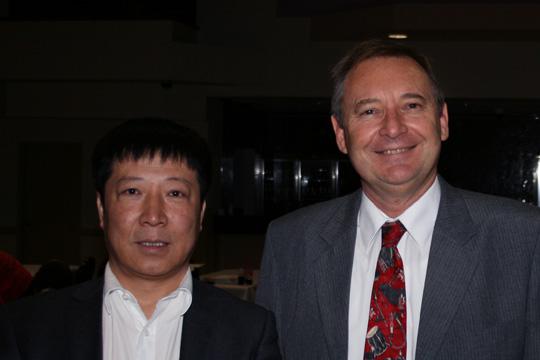 Wang Hong Yu, Xu Da Wei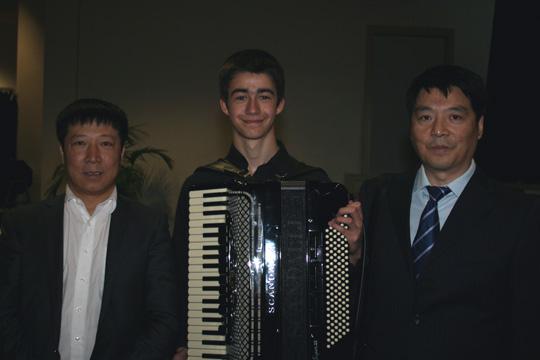 Cathy Day,Zhu JingBai,Milica Krga,Lina Chegodaev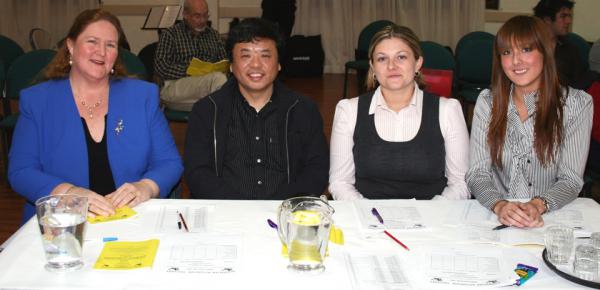 Ivan Liashenko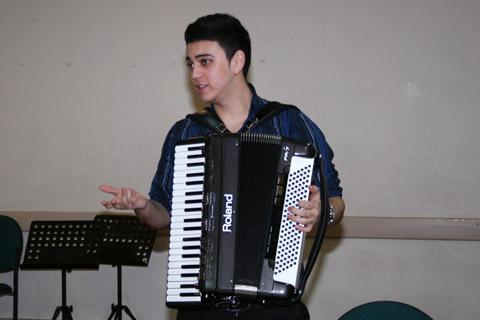 Tracey Collins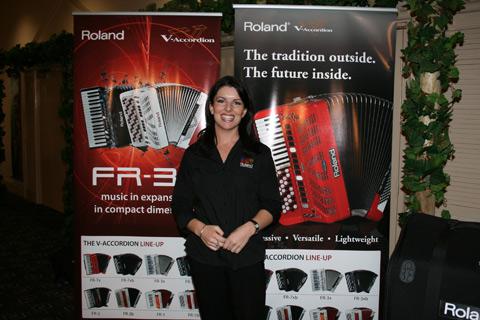 Mylie Thwaites and Richard She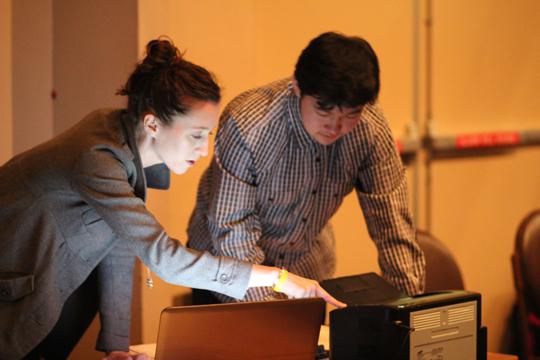 Nikolai Shcherbakov, Campbell Thwaites and Richard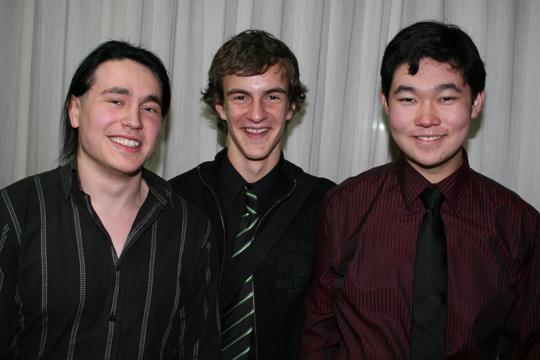 Nemanja Drazic, Milica Krga, Lina Chegodaev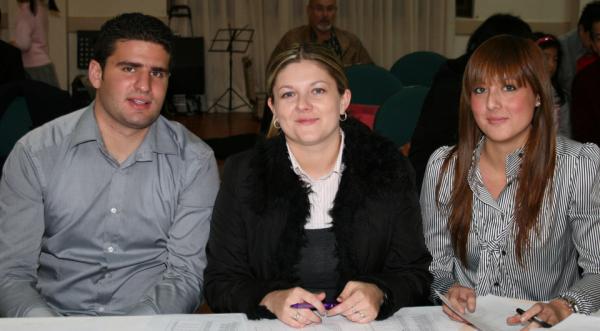 Prof. Primoz Parovel and Nejc Grm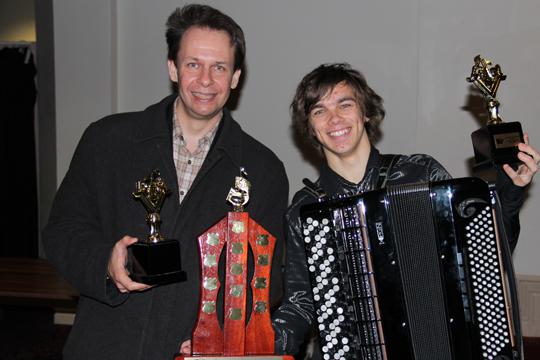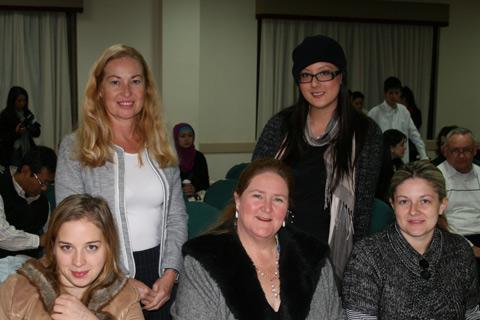 Mylie Thwaites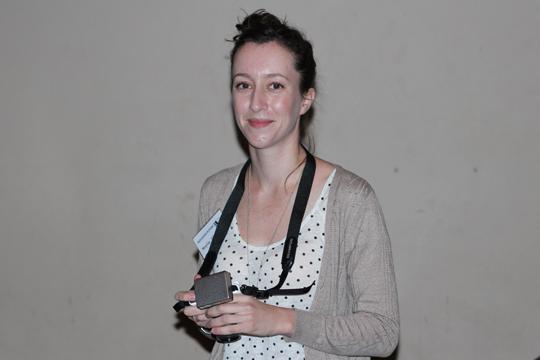 The Sydney Balalaika Orchestra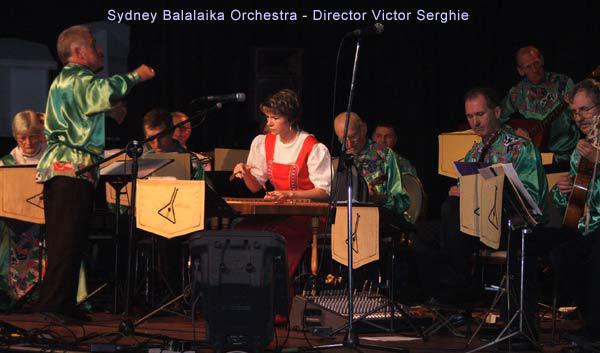 Alexander Shirunov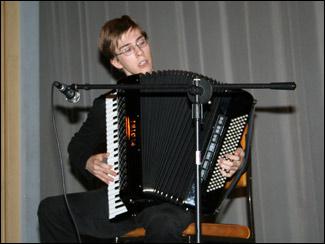 Alexander Shirunov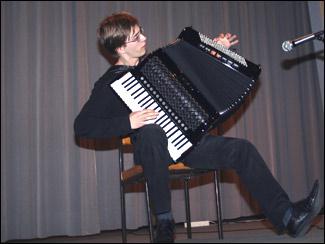 Ross Maio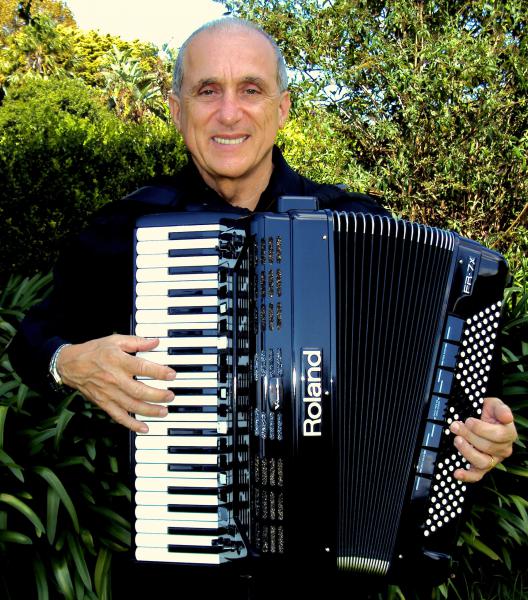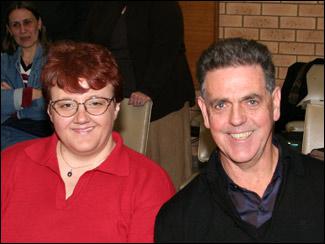 Rebekah Greig (New Zealand)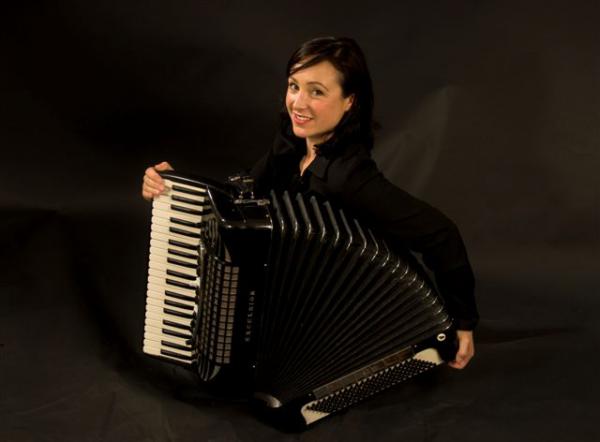 Funkordion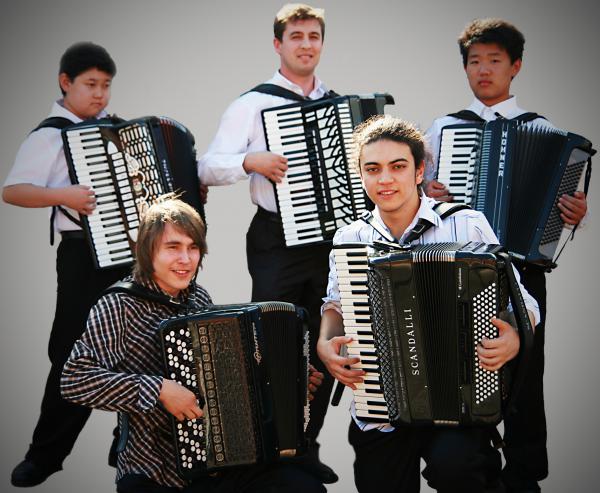 Ann-Elise Koerntjes and Pavel Mangasarian (Russia)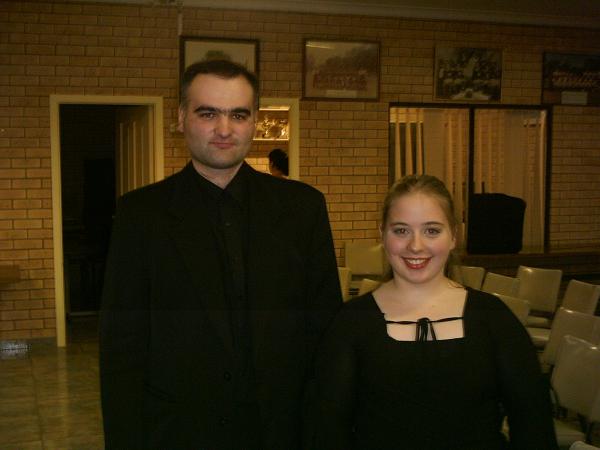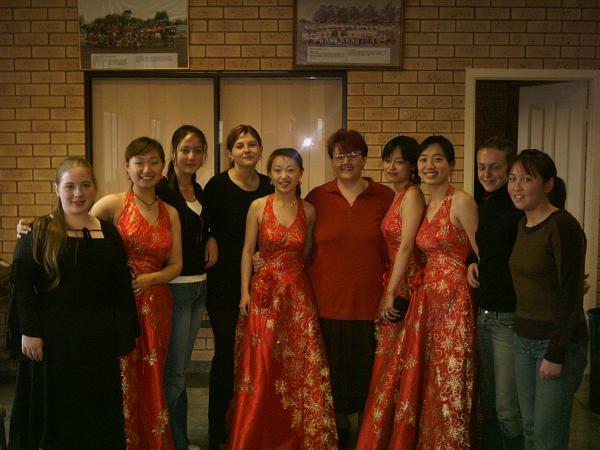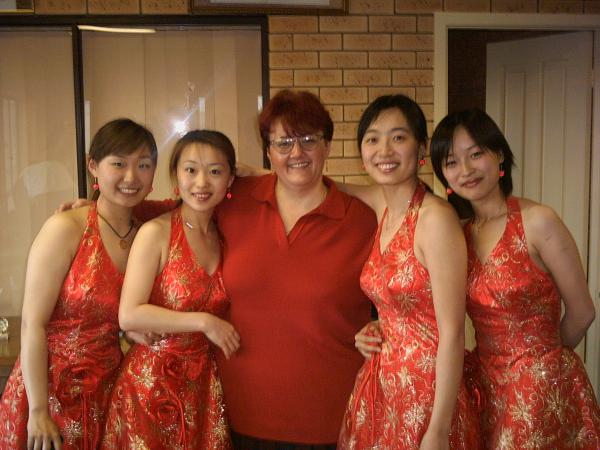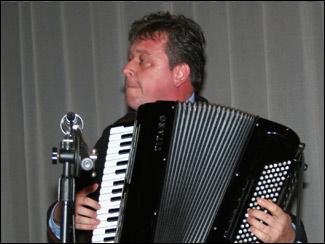 John Macdonald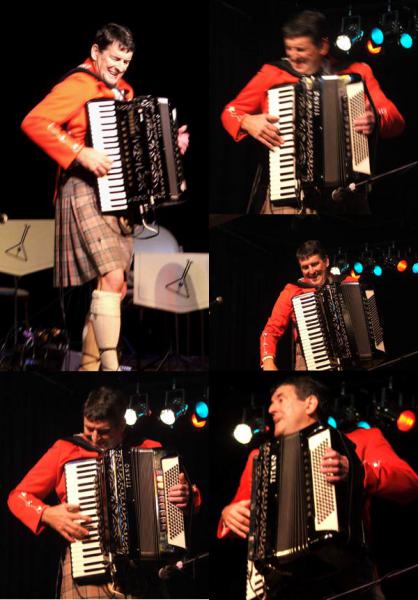 Tania Lukic Marx and Sarah Langley (NZ)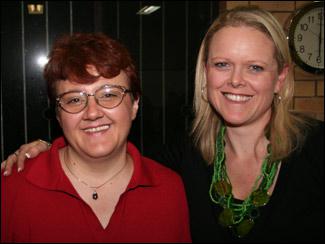 Tania Lukic Marx and Elizabeth Jones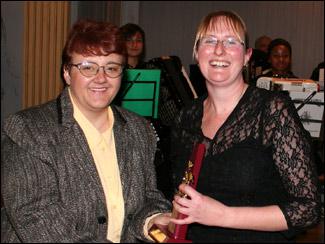 Lionel Reekie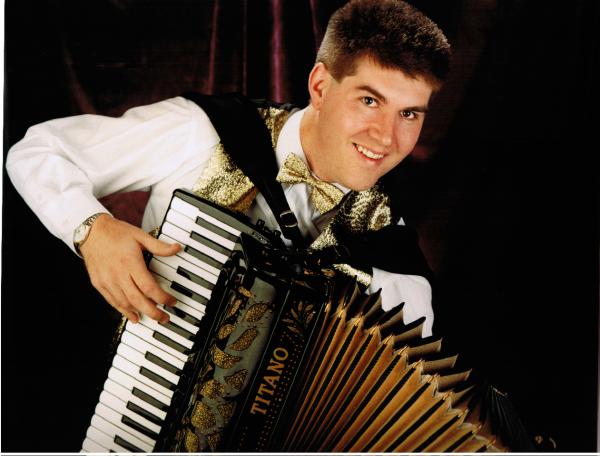 Lina Chegodaev and Milica Krga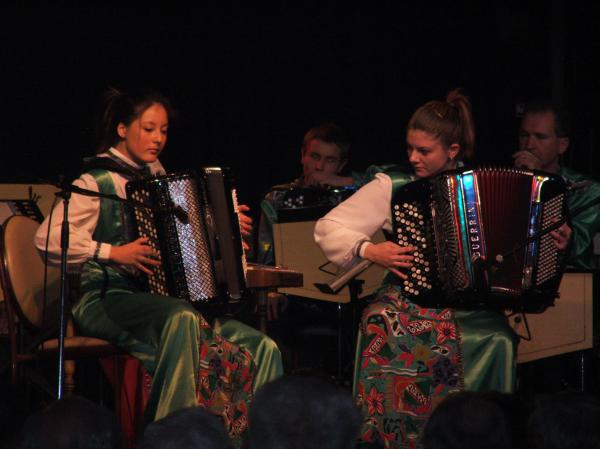 Marjan Krajna and Ivan Liashenko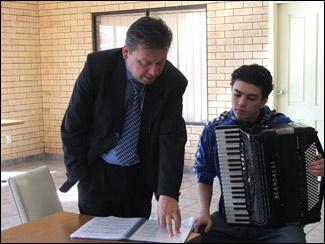 Elizabeth Jones, Alexander Shirunov, Marjan Krajna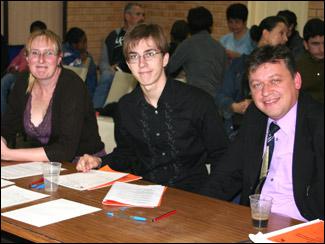 John Macdonald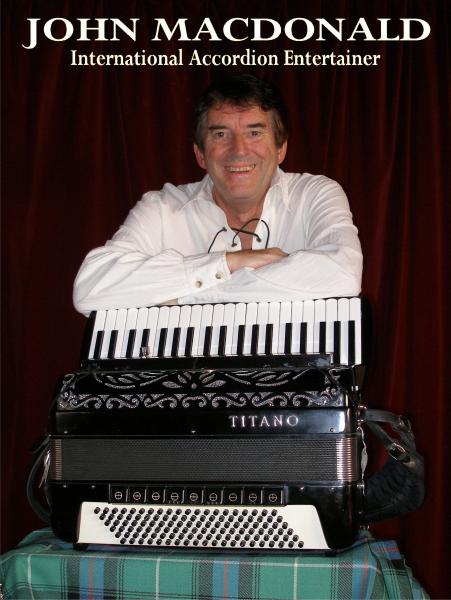 Joanna Irving and Malcolm Irving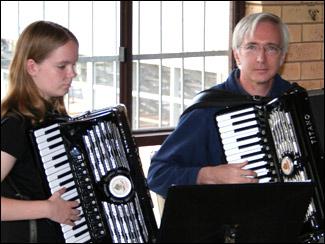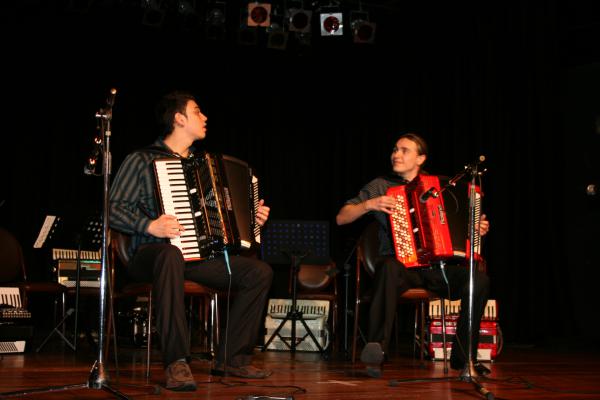 Alosha Bahtanov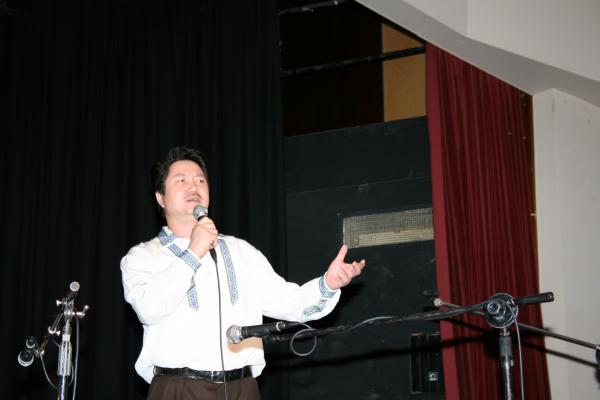 Ivan Liashenko and Alosha Bahtanov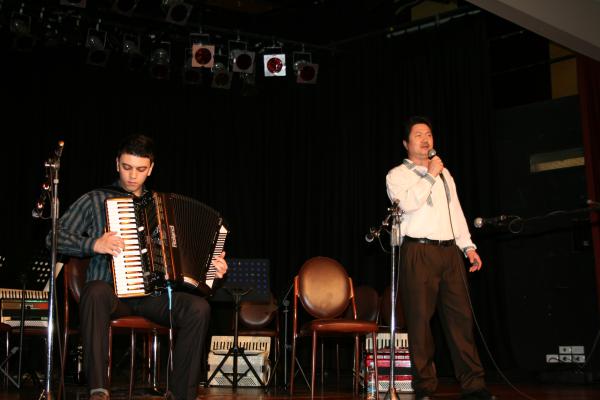 Lina Chegodaev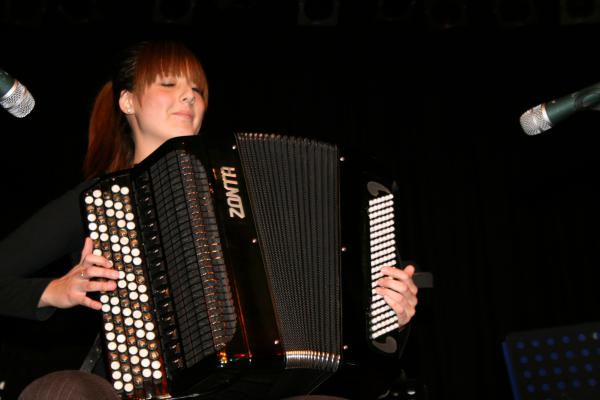 Nemanja Drazic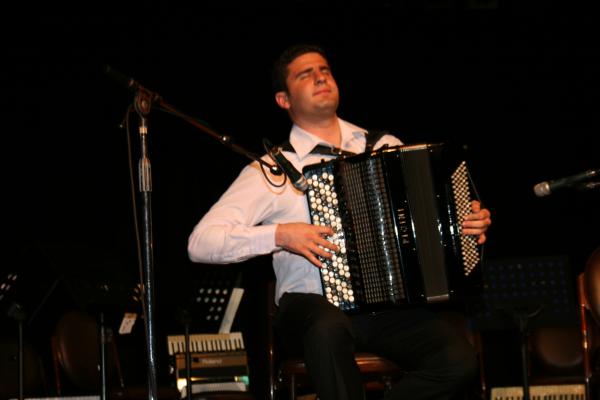 Kelvin Luu and Danilo Garovic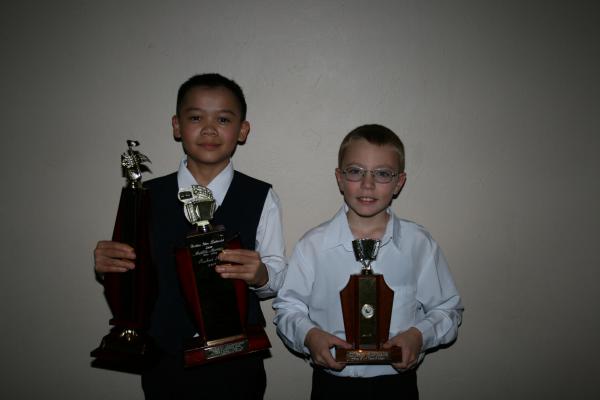 Yin Pan and Zhu Jingbai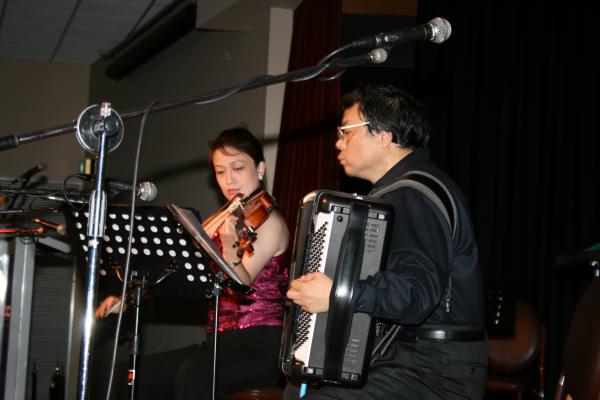 Prof. Zhu Jingbai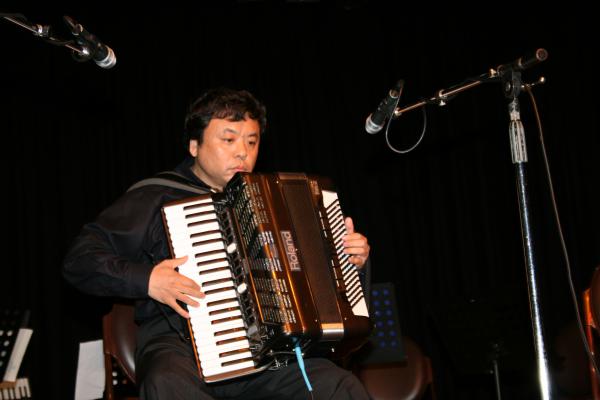 Mish Garovic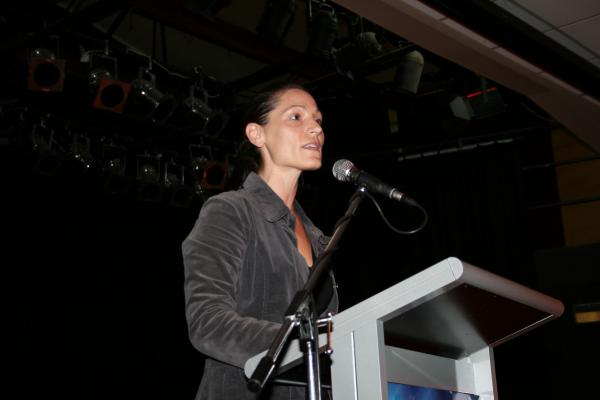 Edin Kocic and Prof. Primoz Parovel (Slovenia)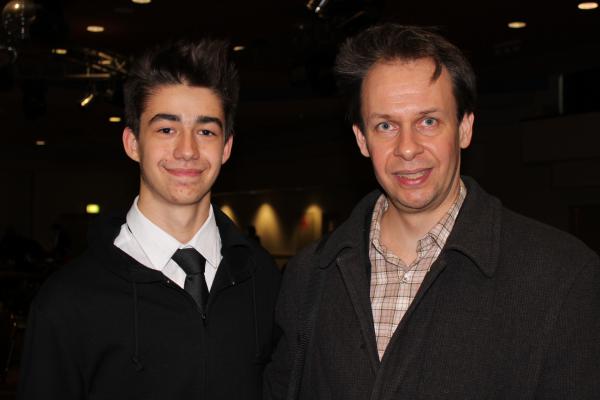 Marina Jin and Emma Smith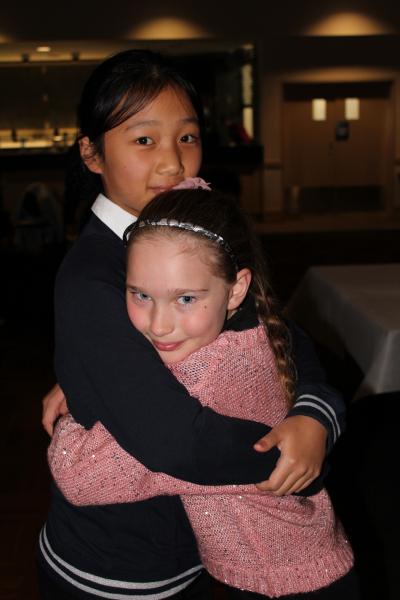 ACE Accordion Ensemble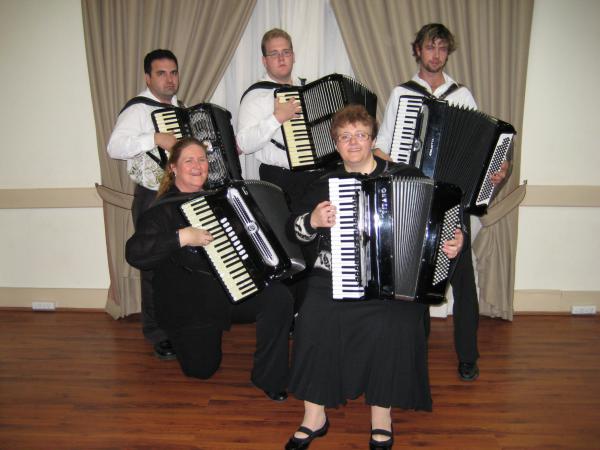 ACE Accordion Ensemble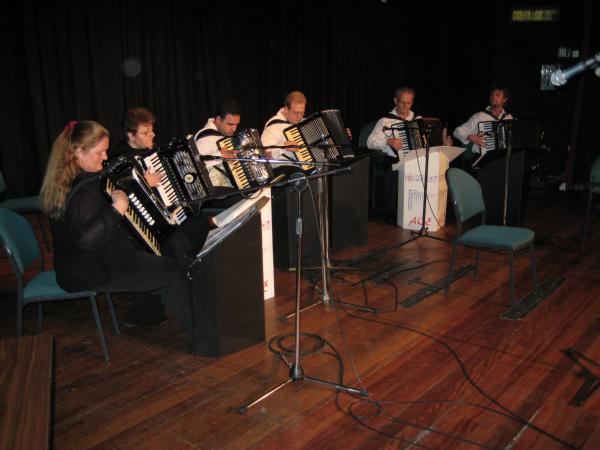 Lucy Voronov,Vladislav Pligovka,Dimitri Kupryianik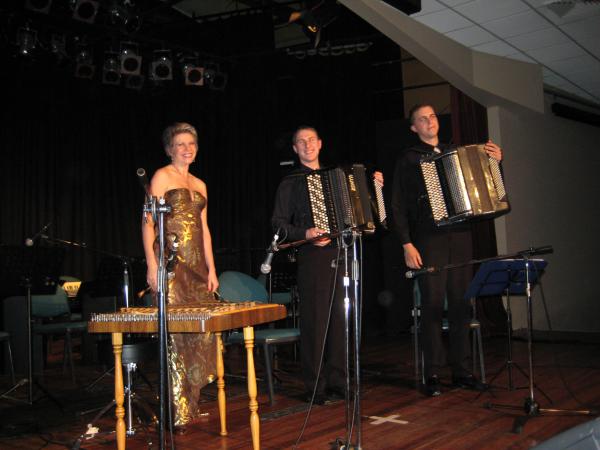 Harley Jones and Tania Lukic Marx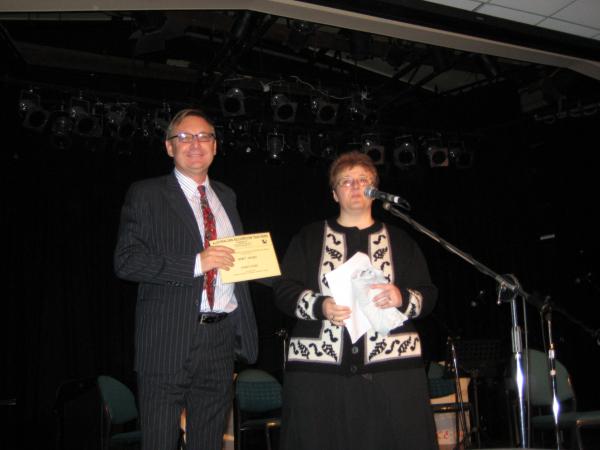 Ivan Liashenko and Nikolai Shcherbakov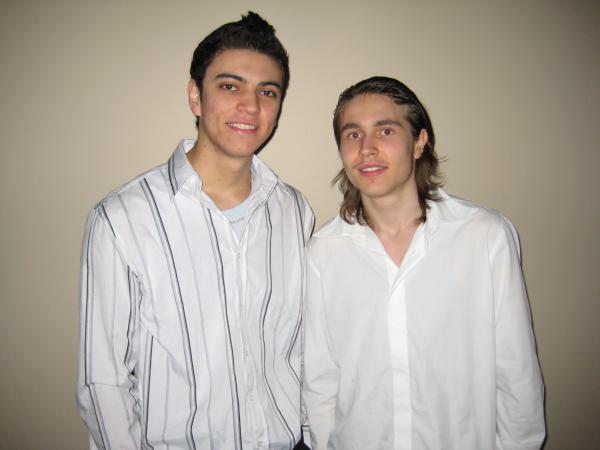 Lina Chegodaev, Tania Lukic Marx, Milica Vijatovic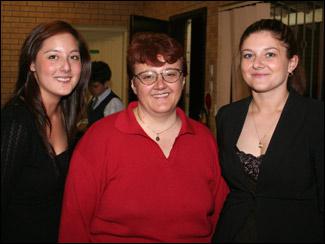 Harley Jones and Tania Lukic Marx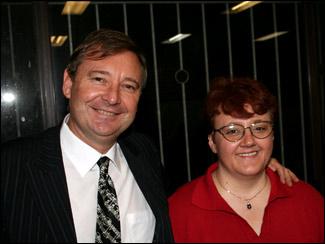 Grayson Masefield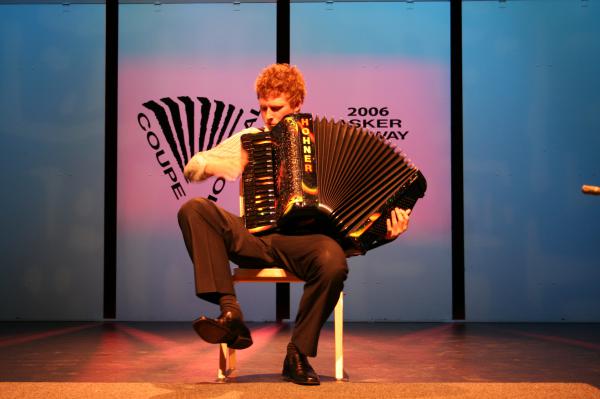 Enzo Giribaldi and Marjan Krajna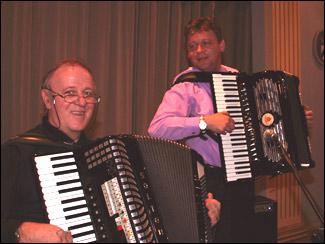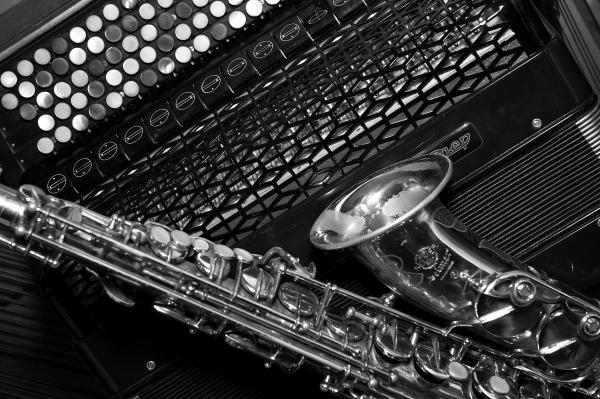 The Accordigles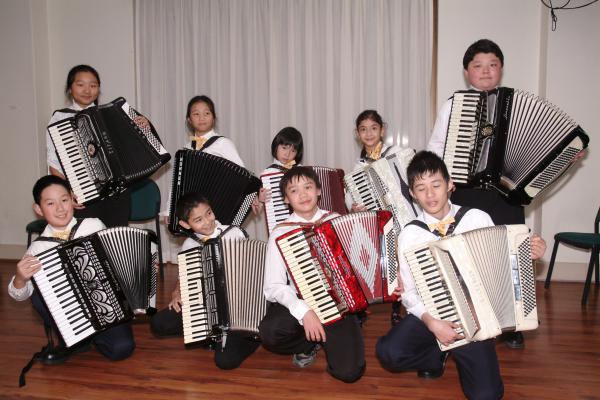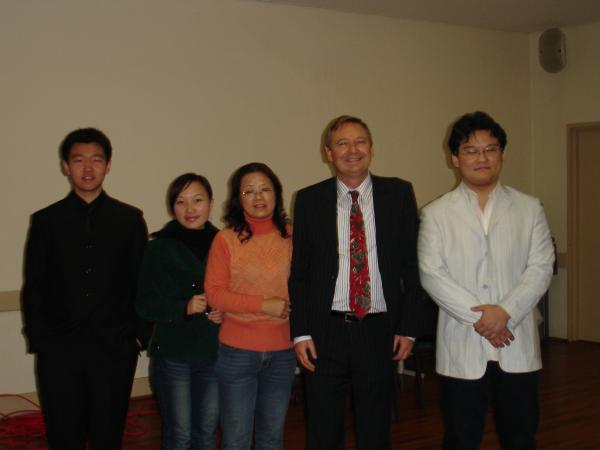 Vladislav Pligovka and Nikolai Shcherbakov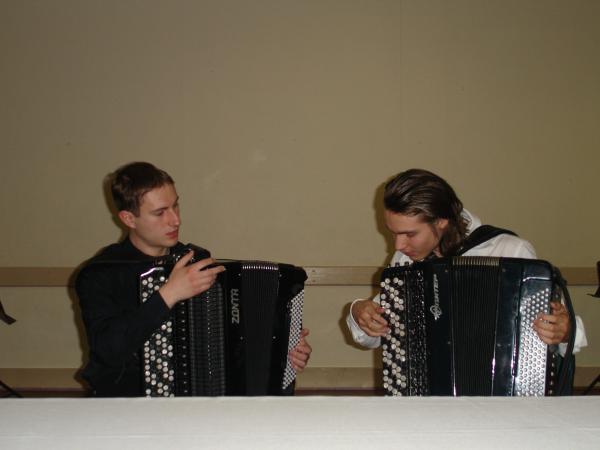 Vladislav Pligovka and Nikolai Shcherbakov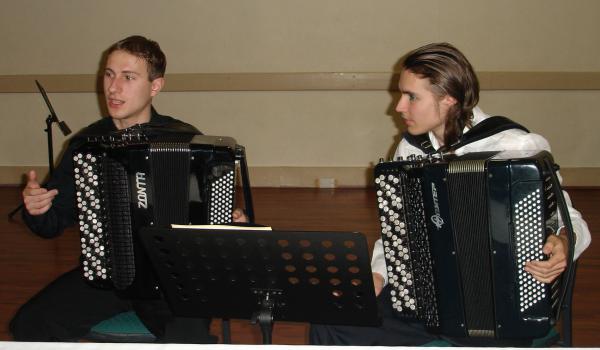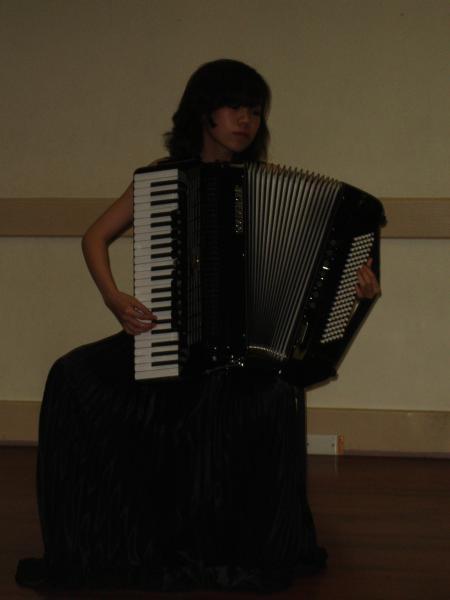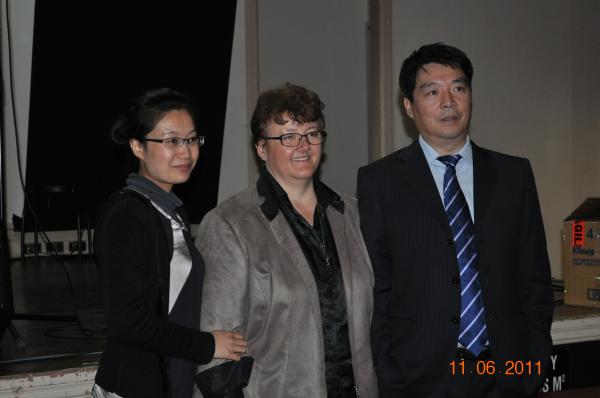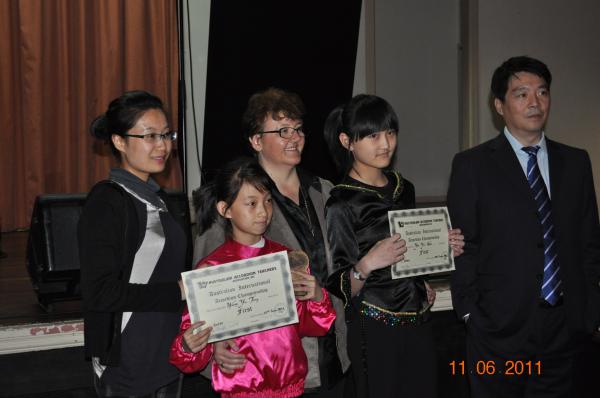 Yin Yi Wen and Wang Yu Tong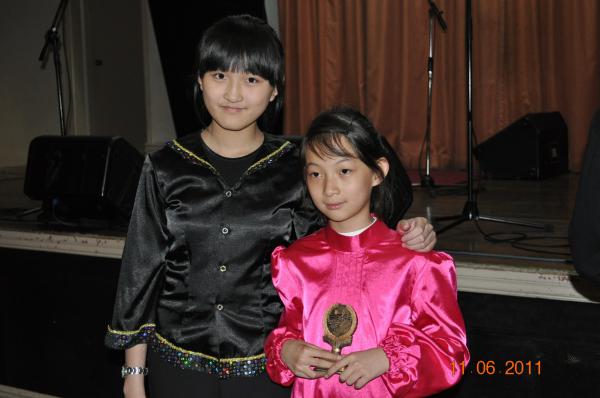 Piao Zhen and Tania Lukic Marx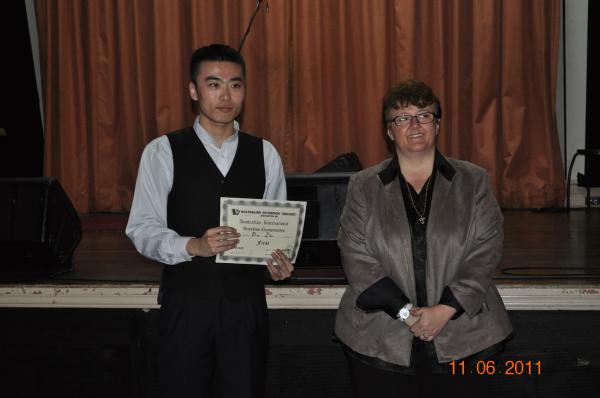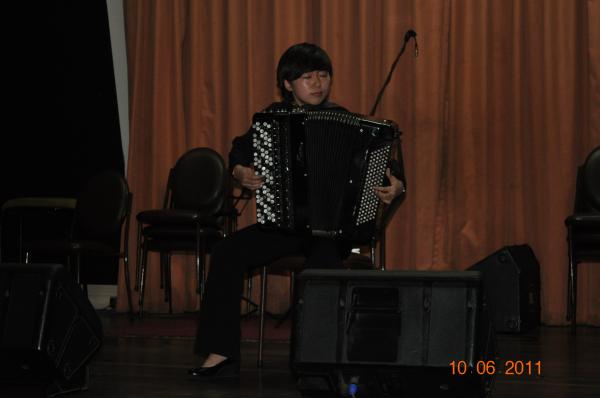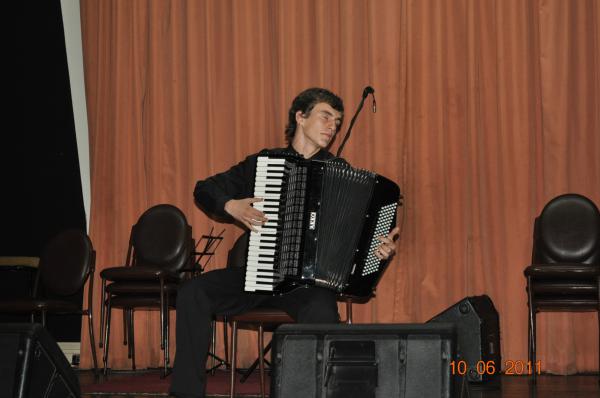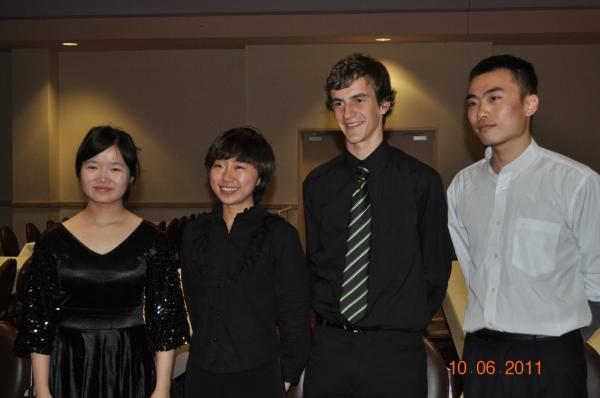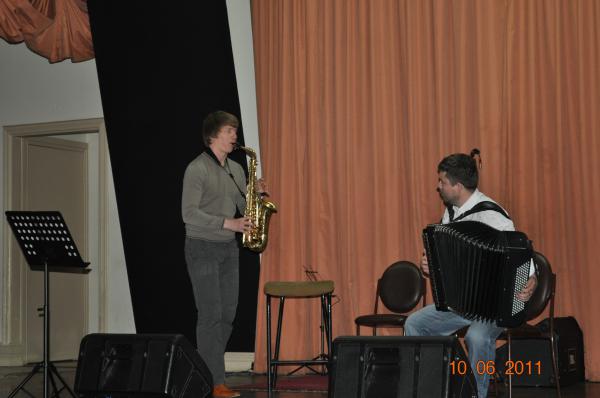 Yin Yi Wen (China) and Tania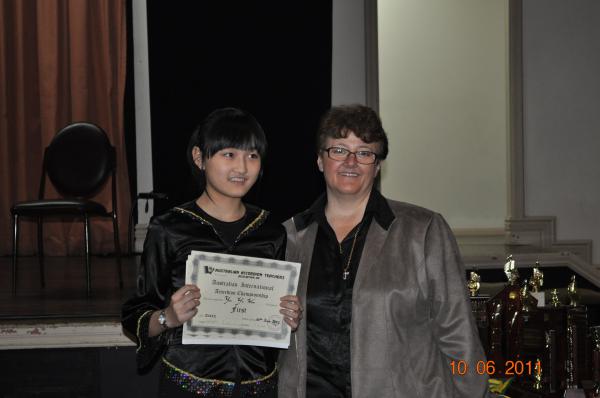 Marina, Clarysa, Aleyah, Kiara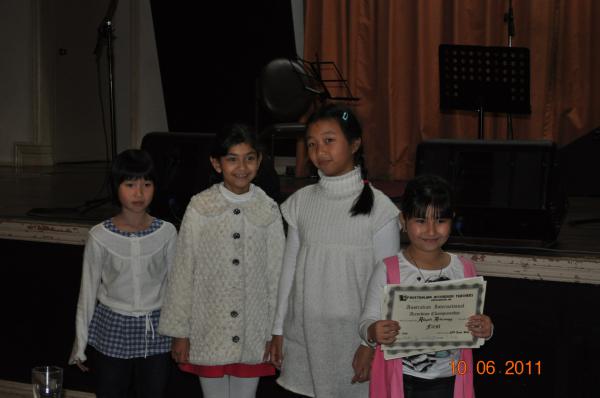 Campbell Thwaites (New Zealand)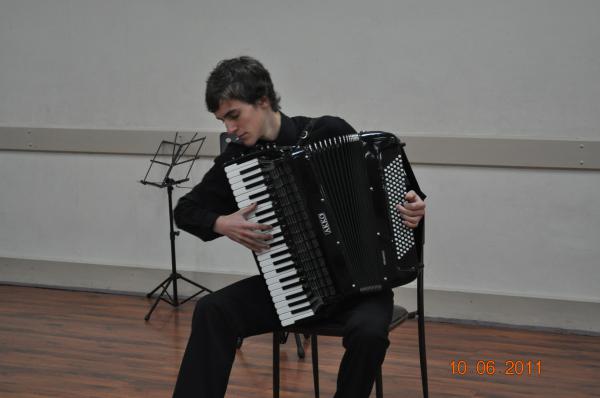 Lionel Reekie (New Zealand)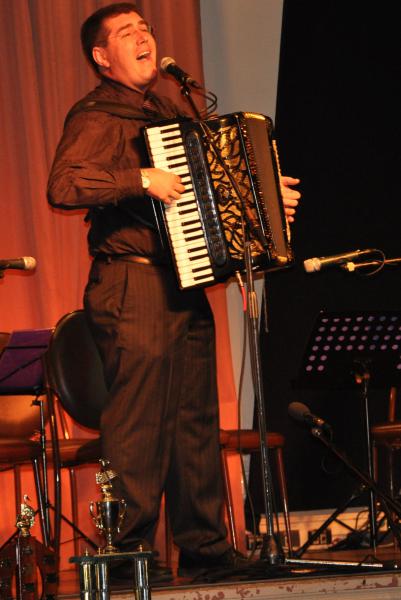 Nejc Grm (Slovenia)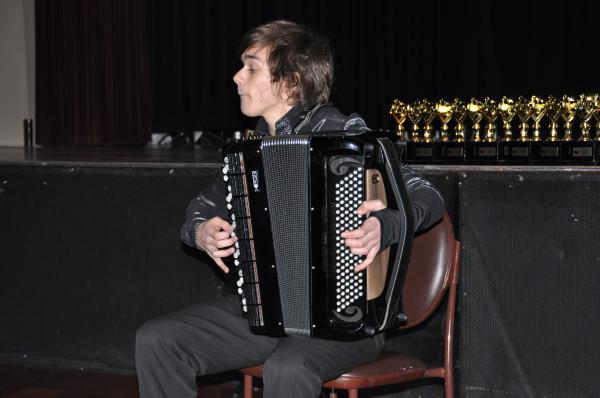 Edin Kocic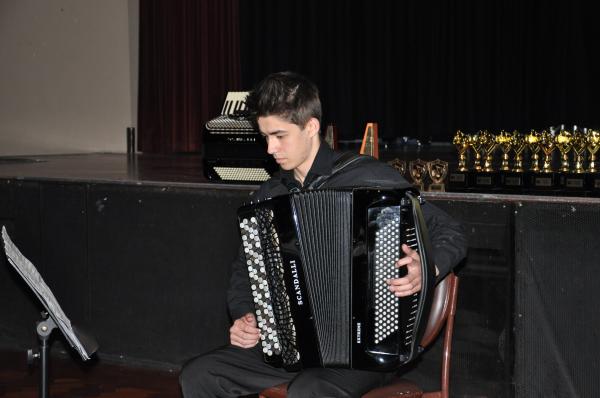 Zora Johnson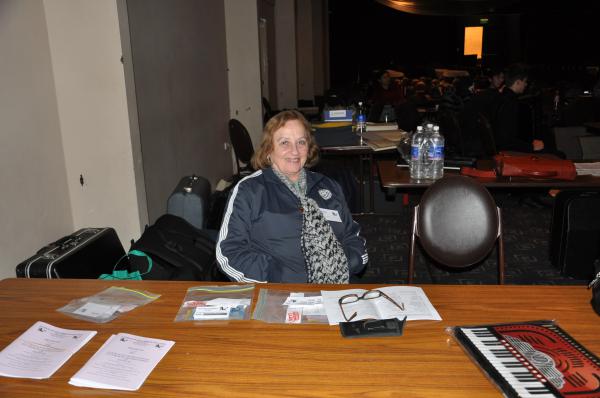 Paul and Emma Smith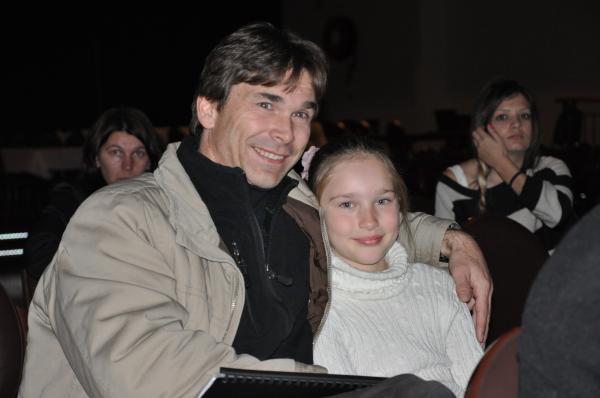 Tania Lukic Marx with Djanna She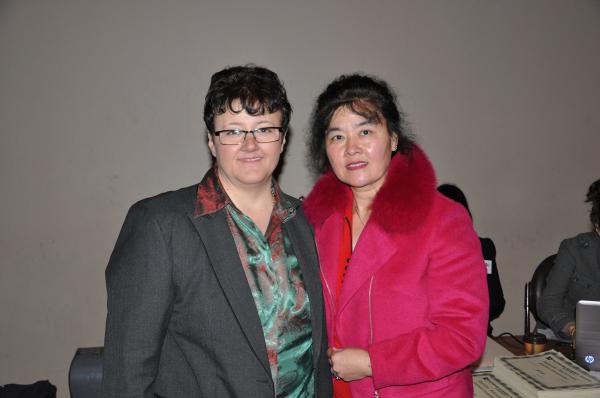 Cathy Day and Enzo Giribaldi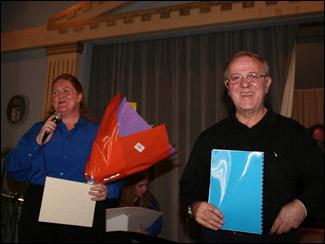 Heinz Dabernig (Melbourne)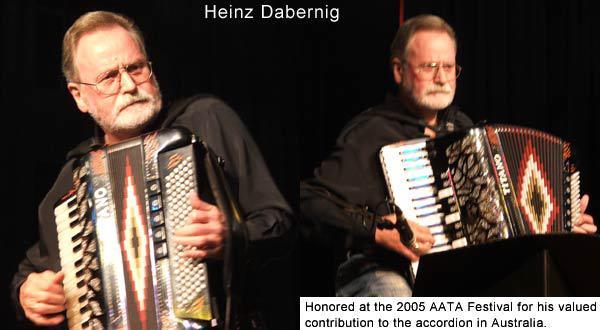 Lina Chegodaev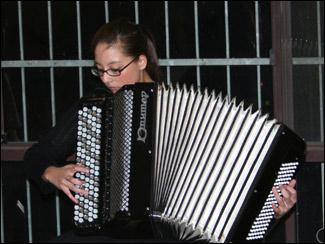 ASA Ensemble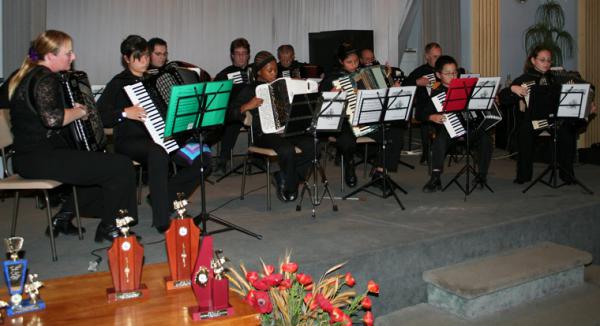 The Sydney Balalaika Orchestra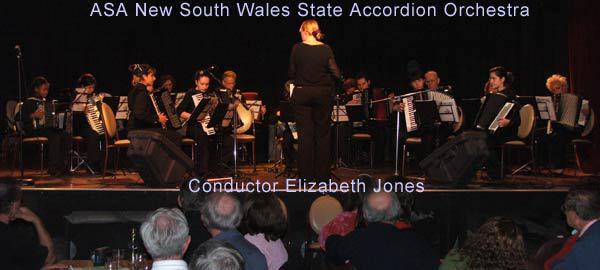 Cathy Day, Ann-Elise Koerntjes,M. Krajna (Croatia)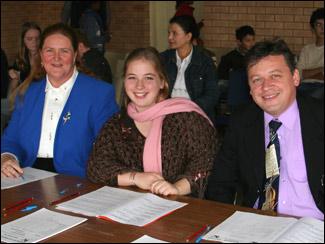 The Sydney Balalaika Orchestra


Richard She, Zhi yuan Ma, Nick Shcherbakov, Ivan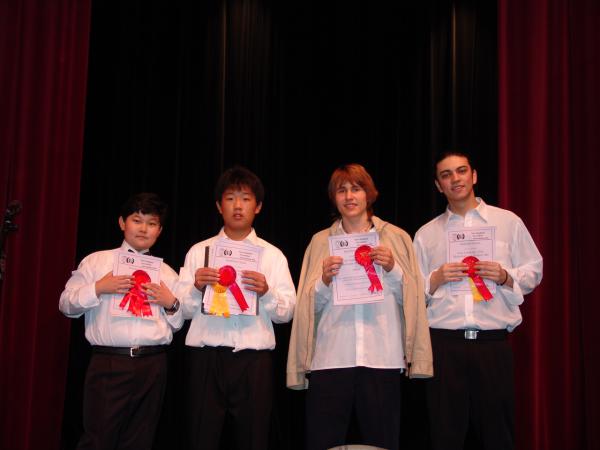 Xinjiang University Accordion Orchestra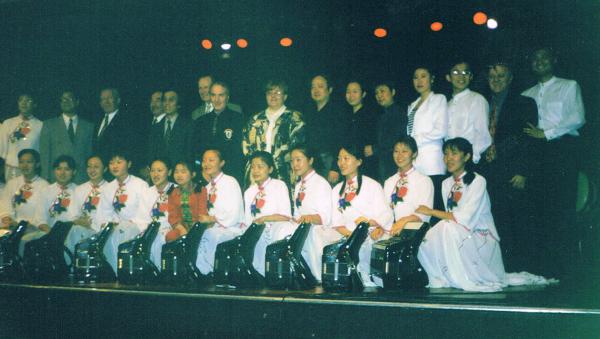 Meng Ke Liu, Yan Li, Ying Zhu and Yi Yi
Competitors from China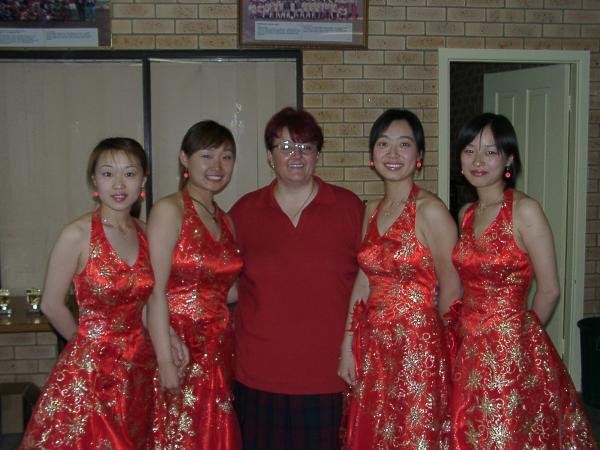 Harley Jones (New Zealand)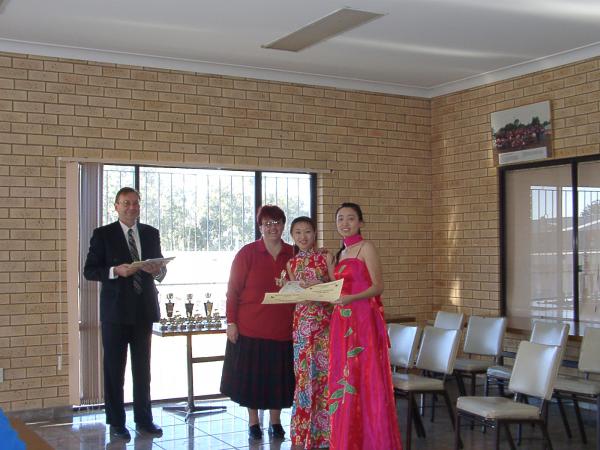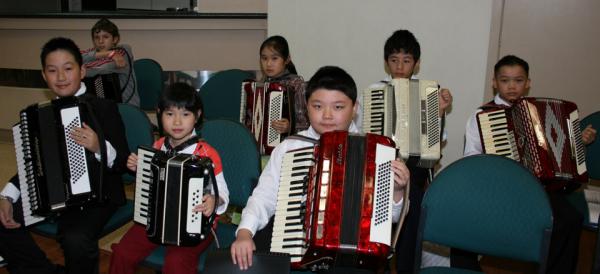 Mia Cojbasic (Croatia)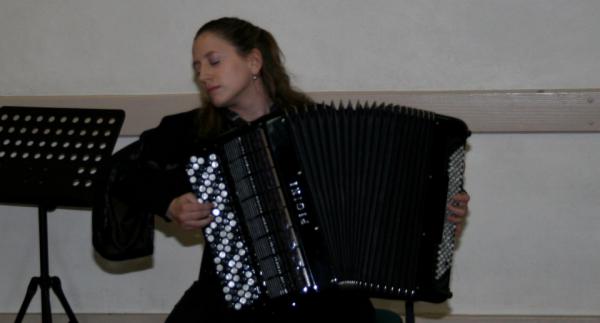 N. Drazic, Stankovic, N. Todorovic, Jovanovic
Competitors from Serbia


Nikolai Shcherbakov, Adila Adili, Ivan Liashenko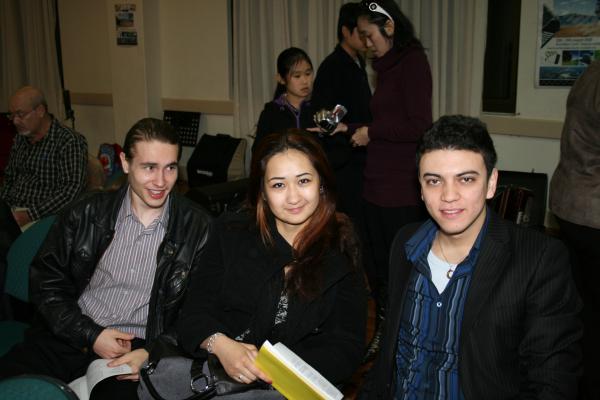 Vladimir Anikin (Russia)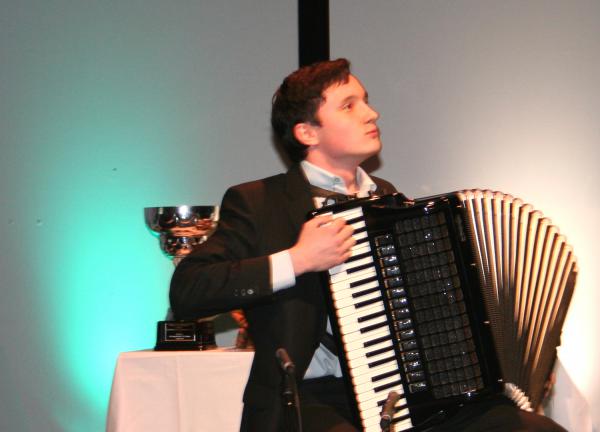 Ann-Elise Koerntjes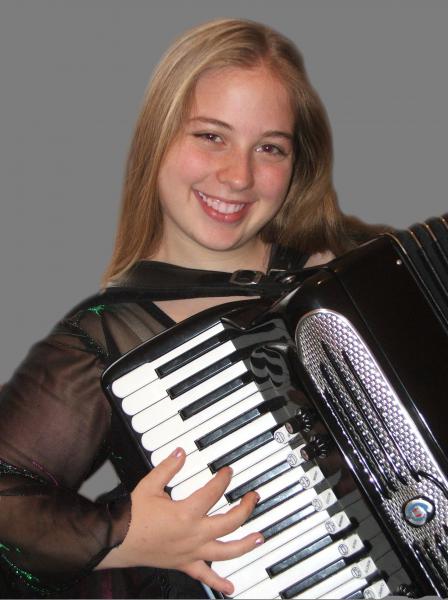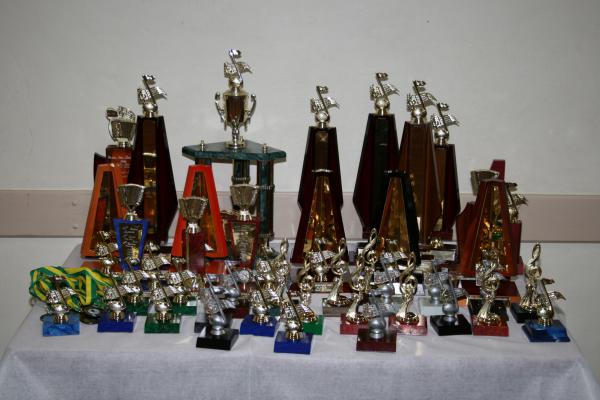 Tania Lukic Marx, Edin Kocic and Nejc Grm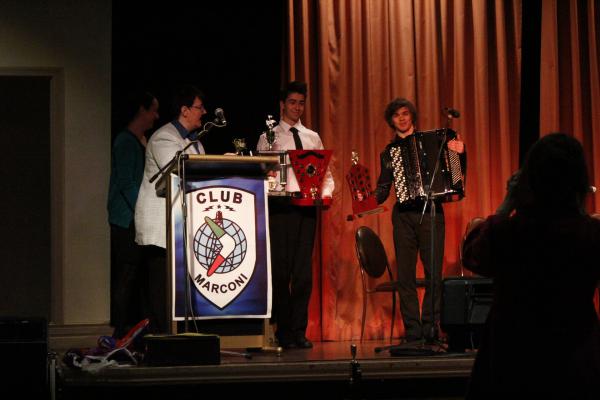 Edin Kocic and Prof. Primov Parovel (Slovenia)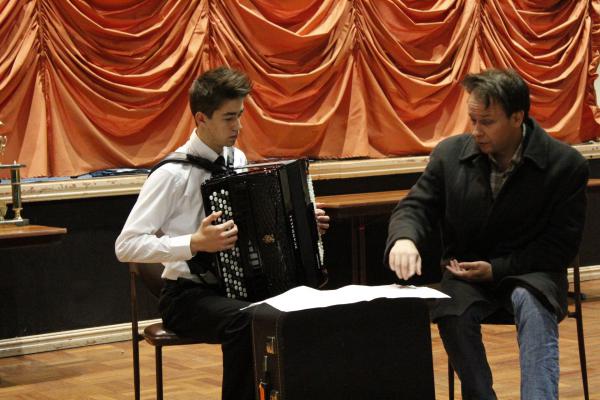 2017 Competition highlights
2018 Competition Highlights